Oscar Pistorius Final Arguments Begin, Prosecutor Rips Athlete — & His Defense — For Conduct In Trial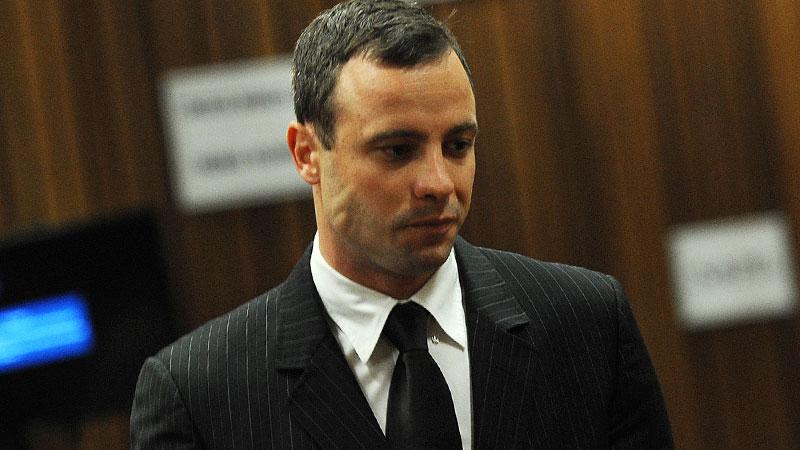 Oscar Pistorius was dubbed an "appalling witness" by prosecutor Gerrie Nel as closing arguments in his murder trial commenced in South Africa Thursday.
Nel ripped both the paralympian, on trial for the murder of girlfriend Reeva Steenkamp following a Feb. 14, 2013 argument, and his legal team, saying that the Olympian's defenders tried to muddy the waters with a number of far-fetched theories, claiming that he was defending himself from a potential intruder, and that he was "startled" during the shooting (as psychiatric issues might have played a part in his state of mind).
Article continues below advertisement
"We have two defenses, and we want the court to pick one," Nel said. "It's two defenses that you can never reconcile," the bulldog attorney told the court, where Steenkamp's father Barry was on hand. (Also present were Pistorius' purportedly estranged father Henke; the runner's brother Carl was recovering in an intensive care after a car crash last week, the family said in a statement.)
Nel cited 13 different instances where Pistorius' claims contradicted earlier testimony he'd given. In a written argument, prosecutors said the "Blade Runner" made for "demonstrably one of the worst witnesses ever encountered" in his time on the stand, using "used well-calculated and rehearsed emotional outbursts to deflect the attention and avoid having to answer questions."
Final arguments are slated to wrap up Friday with Pistorius' lawyer, Barry Roux; should the runner be convicted of premeditated murder, he could be sentenced up to life with a 25-year minimum sentence. If convicted of murder, he could face up to 15 years in custody. His fate remains solely in the hands of Judge Thokozile Masipa.
Watch the video on RadarOnline.com:
Visit NBCNews.com for breaking news, world news, and news about the economy