Exclusive
Oprah's Secret Favorite Thing? Splashing Out Thousands On Her Housekeepers In Shopping Sprees ONCE A MONTH!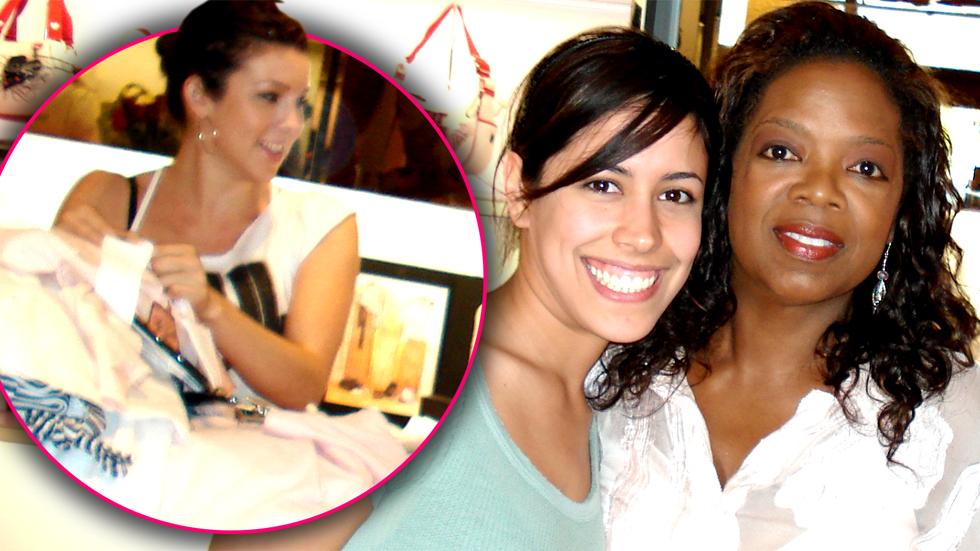 Article continues below advertisement
"We heard a loud voice towards the entrance of the store say 'Alright ladies! You have two minutes! Grab whatever you can! Two minutes!'" eyewitness Carlos Galdamez told RadarOnline.com of the Santa Barbara, Calif. spree.
But this wasn't just any browsing afternoon. It was the ultimate spree – limousine included! – for not one… not two… but six of her housekeepers.
"I looked over to see who it was and walking towards us is freaking Oprah! She looked straight at me and said 'hi!'" added Galdamez.
The TV titan is a fixture in the uber-wealthy Montecito, Calif. area where she owns a whopping $50 million palatial estate. But seeing her in the flesh on Santa Barbara's tony State Street was still a shock.
"She handed her credit card to the lady behind the register and let her know that she would be paying for whatever the ladies wanted," Galdamez told RadarOnline.com, adding that the grab fest created a huge growing pile of designer clothes on the register.
Article continues below advertisement
"She must have been spending thousands and thousands of dollars!"
And this wasn't just a one-time thing – or at one store.
"I heard one of the ladies with Oprah speaking Spanish so I asked her in Spanish 'Excuse me, what's going on?'" he said.
"She told me they were Oprah's housekeepers and that once a month Oprah would take them down State Street in a limo, go shopping, and she'd pay for everything!
"Mind you that when I look at the very humble looking housekeeper, in her hand she is carrying a Prada bag!"
And despite her tough media mogul reputation, the veteran broadcast journalist ended up making some new fans.
"Besides the fact that she was doing a very generous deed for these woman without any cameras around, she was very nice to us," Galdamez concluded.
"It definitely made me like her a ton more after that."