You Get A House! Oprah Winfrey Buys $500K Home For Long-Lost Sister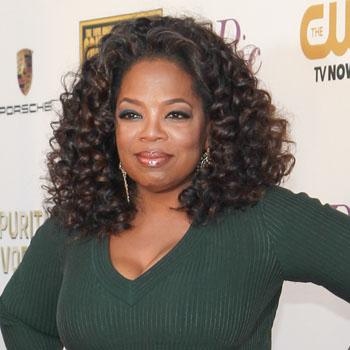 She's known for giving away cars to entire studio audience, but this time Oprah Winfrey outdid herself.
The generous talk show icon not only spoiled her long-lost half sister — Patricia Lofton, who was introduced publicly in 2011 on Winfrey's show — by showering her with a hefty monthly allowance so she can quit her job, but the 60-year-old also bought her a $490,000 home!
According to the National Enquirer, Oprah sprang for the 4-bedroom, 3-bathroom home in Wisconsin and couldn't be more pleased to help out.
Article continues below advertisement
"Patricia's greatest dream was to go to college and become a social worker," a spokesperson for Winfrey told the magazine.
"Oprah wants to support that dream."
Winfrey and Lofton share the same mother, but she was given up by Vernita and lived in various foster homes until she was adopted at age 7.
While on a search for her birth mother, Winfrey revealed on the emotional 2011 show that DNA proved they were half-sisters.
"Oprah was thrilled to meet Patricia. And Patricia is so grateful that Oprah is helping her," a source told the Enquirer.
"But all she ever wanted is to know her family. She didn't expect Oprah to do anything like this."
To find out more about Winfrey's reunion with Lofton and how she's helping her out, pick up the latest issue of National Enquirer, on newsstands everywhere Thursday.