Exclusive
Matthew Schultz Talks To Radar About Date With Dina Manzo And 'RHONJ' Drama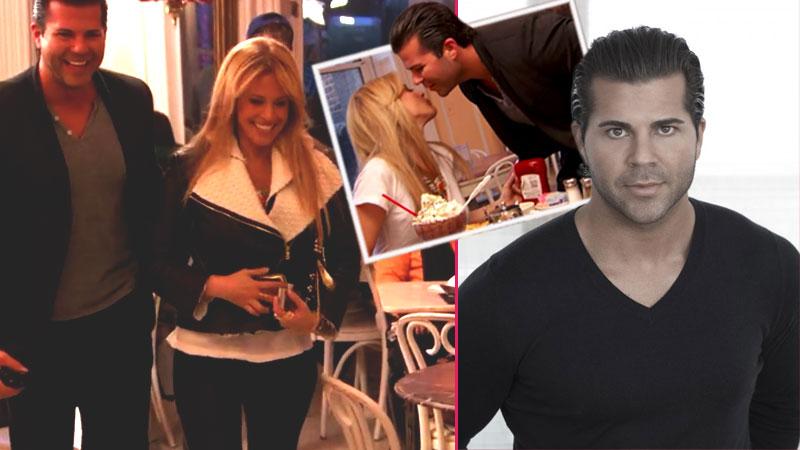 We know the b*tch is back, but she's not coming alone! Dina Manzo returned for the sixth season of the Real Housewives of New Jersey, and she has a new guy coming along for the ride.
Listen! 'RHOP' star Wendy Osefo breaks down the "most intense fight in the show's history" in under 2 minutes.
Matthew Schultz talked to RadarOnline.com exclusively about filming, his date(s) with Manzo (no spoilers here!) and what it was like hanging out with the cast. But while Schultz, 36, told RadarOnline.com that his good friend Nicole Napolitano set him up with the reality starlet, neither of them knew they would meet each other at the first responders' party!
Article continues below advertisement
"I think it caught us both off guard," he confessed. "We kind of both got a little red faced."
Schultz admitted that he was immediately attracted to Manzo, 42, not because of her looks (although that played a role!), but because of her humanitarian side.
"That was one thing that kind of really hit home with me and drew me to her is that she does so much charity work," he said.
But as viewers know, Manzo is going through some marital troubles with divorce on the horizon. Schulz told RadarOnline.com that while he and Manzo had fun, there were definitely awkward moments because of her relationship status, which he said he asked her about when they went on a date to Serendipity.
"We just stay in touch," he said. "I think both of us are at the stage where it's not the biggest thing in our life that we're focused on because I think she's still kind of also uncomfortable in her situation where she lives with her ex-husband or whatever they call themselves now.
"It kind of threw me for a little bit of a surprise," he added.
Schultz, who is a bank executive and musician from New Jersey, also told RadarOnline.com that he made it onto the show because of Napolitano. Despite his connection, he also said that he knew Melissa Gorga from his college days and described Joe Gorga as "cool."
Although he will be in only three episodes, Schultz was able to tease some of the show's upcoming drama!
"This is going to be a crazy crazy episode," he warned. "The girls are fighting, and there's guys fighting. They went at it, there wasn't any holding back it was real."
Not only will there be plenty of fighting for everyone, but there's also a surprise appearance who crashes his date with Manzo!
"There might be a mystery guest at our date that ends up showing up there and spoils the date a little bit," he teased.