Exclusive
Former 'RHONJ' Star Danielle Staub Discharged In $1.9 Million In Bankruptcy Debt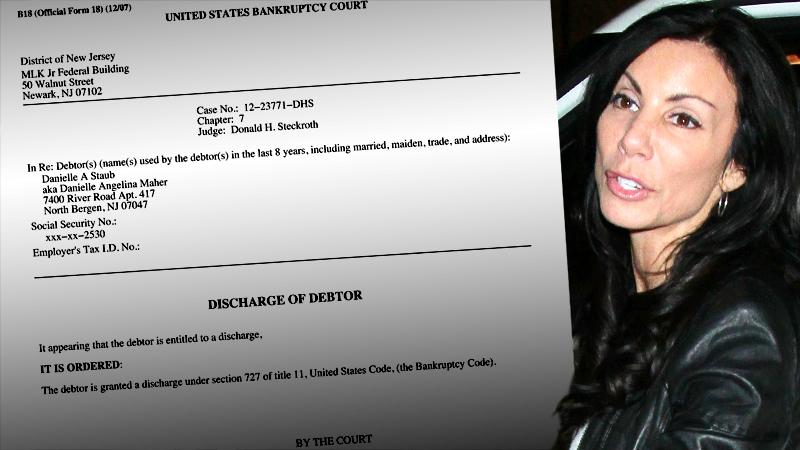 Article continues below advertisement
Staub filed for Chapter 7 bankruptcy in June 2012 claiming she had $1.9 million in liabilities — and only earned $63,000 that year!
The former reality TV star owed over $100,000 to the IRS, $70,000 in taxes to her local township and various attorney fees.
And while Judge Donald H. Steckroth discharged Staub's debts, there are certain debts that are not allowed to be discharged, which include debts for most taxes.
During the discovery phase of the bankruptcy proceedings Staub was ordered to disclose all of her assets, and according to reports in 2013 she was accused of fraudulently transferring money to hide it from Uncle Sam.
The issue was settled when she coughed up $35,000 to her debtors.
Now Staub's debt it wiped clean and she can work towards getting herself out of the financial ruin she's accumulated.