Exclusive
Bravo Fakery! 'RHONJ' Producers Fudged Footage Of Teresa Giudice Trial For Premiere Episode, Claims Source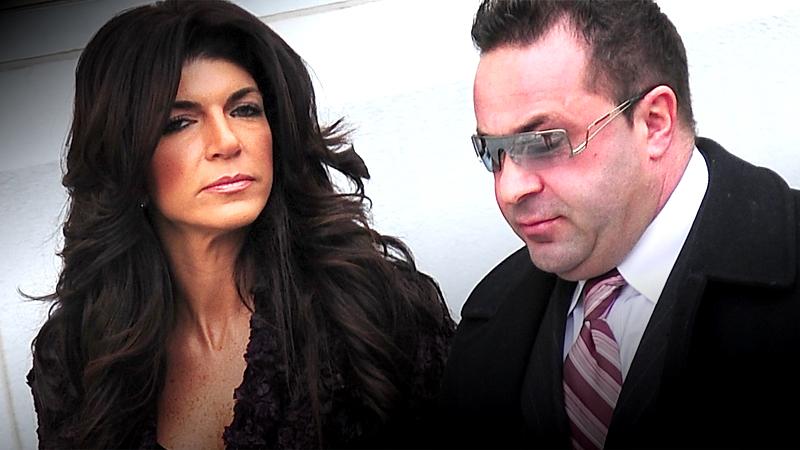 The new season of Real Housewives of New Jersey airs Sunday night, and fans can expect the usual dose of drama, debauchery — and reality TV fakery! RadarOnline.com has learned that producers fudged footage in the very first minutes of the premiere episode, all to "try and get ratings," according to a source.
When the premiere episode of RHONJ begins, Teresa Giudice's brother, Joe Gorga and his wife Melissa are seen watching news coverage of his sister, supposedly pleading guilty to bankruptcy and fraud charges. But a source tells RadarOnline.com that Bravo actually used footage of the mother of four from her indictment — which took place a year ago!
Article continues below advertisement
"Joe and Melissa are shown watching Matt Lauer from TODAY announce that Teresa will be pleading guilty to the bankruptcy and fraud charges," the source said. "However, instead of using footage from the day Teresa did indeed plead guilty, Bravo used a clip from her indictment a year earlier! It's just sloppy and embarrassing. And it's not the first time scenes have been faked or recreated."
Indeed, "Joe and Melissa weren't even taped the day that Teresa did plead guilty," the source said. "They were filmed weeks later. It's all trumped up to try and get ratings for the show and to milk it for everything possible."
Teresa's struggles will be heavily featured on the upcoming season of her Bravo hit series, RadarOnline.com has exclusively reported.
In fact, "The first episode is largely dedicated to her legal problems," the source revealed.
And promos for the upcoming season have prominently featured the Giudices as well.
"Teresa has denied in the past that she will let Bravo exploit her children by showing them upset," a source previously told RadarOnline.com, "but in the end it's all about the ratings."
Article continues below advertisement
Meanwhile, Teresa is trying to limit her exposure as much as possible as she prepares for her sentencing. She did not appear on the TODAY show Wednesday morning in the fourth hour with the other cast members, and a source explained, "It's very frustrating for Bravo . . . They tried to tell Teresa that she was contractually obligated to show but her legal crisis manager, Wendy Feldman, shut that down. Teresa's contract is actually very loose, and doesn't clearly dictate what media she must do."