Exclusive
'RHONJ' Stars Chris & Jacqueline Laurita's Finances Are In Shambles — Begging To Settle $8M Lawsuit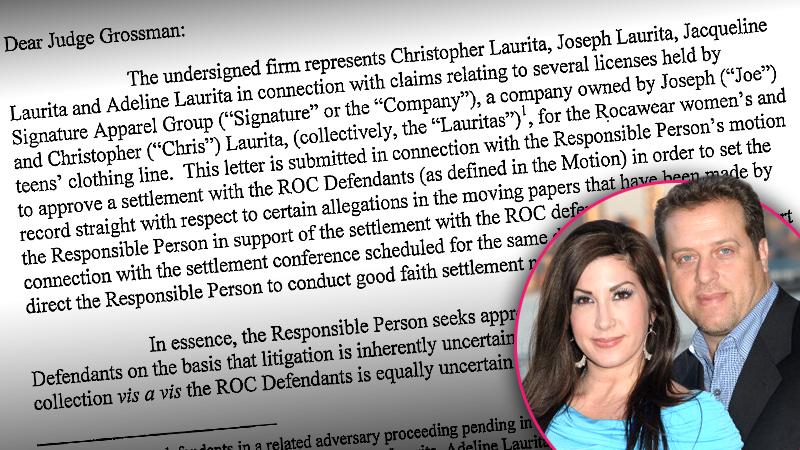 Article continues below advertisement
Also named in the original lawsuit is her brother Joseph Laurita and his wife Adeline, and together it's claimed they drained the company's finances and improperly using the funds to support their lavish lifestyle to the tune of $7,804,227.
In 2009 the company filed for bankruptcy and the Laurita's are accused of knowing the company was going under while taking out money for personal use in an attempt to defraud their creditors. As a result, the Trustee of the bankruptcy case sued for the $7.8 million to pay back their creditors.
The Lauritas denied any wrongdoing in regards to using personal funds for their extravagant lifestyle.
On June 10 Jacqueline and her husband filed documents pleading with the court ,explaining that they want to settle the case but the Trustee refuses to do so.
"In essence, the Responsible Person seeks approval for a settlement with the ROC Defendants on the basis that litigation is inherently uncertain and sometimes wasteful," the paperwork reads.
Article continues below advertisement
"Given the facts, and the current endorsement by the Responsible Person of a potential settlement with the ROC defendants, it is incomprehensible that the Responsible Person has refused to engage in any good faith settlement negotiations with the Laurita defendants."
Struggling to recover from the financial reverses caused by the bankruptcy filing and ongoing litigation, the Lauritas argue their resources continue to dwindle.
They are asking the court to order the Trustee to have settlement talks with them to resolve the matter and salvage their monetary future.