Exclusive
Maria Shriver's New Man — His Heartbreaking Past Exposed: 2 Divorces, 4 Kids & The Death Of A Child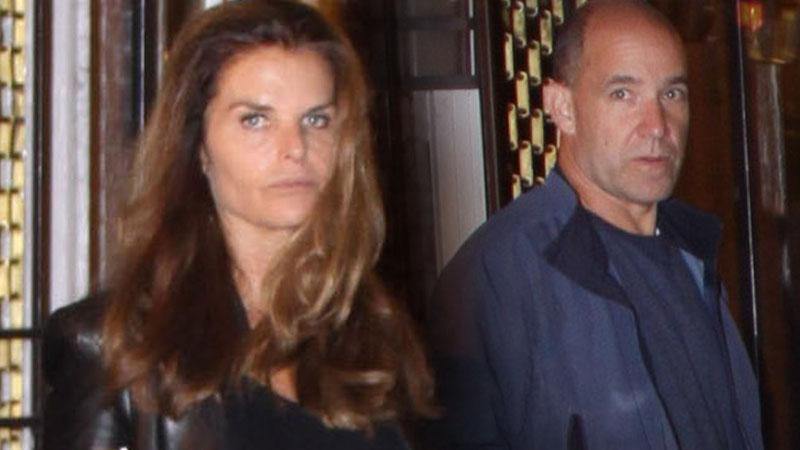 After splitting with ex-husband Arnold Schwarzenegger in 2011 when it was revealed he fathered a love child with their long-time housekeeper, Maria Shriver has moved on with political constant Matthew Dowd — a man whose past is riddled with heartbreak, RadarOnline.com is exclusively reporting.
Shriver, 58, has quietly been dating Dowd, 53, for quite a while now but things could get sticky between the two given baggage that includes two divorces, four children and the loss of one in the ABC News analyst's life.
Article continues below advertisement
And despite filing divorce papers three years ago, it has yet to be finalized with Schwarzenegger, so technically Shriver is still a married woman.
Dowd is the third child in a family of 11 kids who was born and raised in Detroit and went on to become the chief strategist for the Bush-Cheney '04 presidential campaign.
He has three grown sons, but in 2002 his second marriage began to crumble when his wife gave birth to premature twin girls, one of which passed away in the hospital two months later.
His surviving daughter, Josephine, is now 12-years-old.
Dowd has secluded himself, living alone on a ranch in Texas outside a town of just 4,000, relying heavily on his faith after years of sorrow and loss.
"If you really want to know where I'm at, it's understanding now that the people that have had the most profound effect on the world are not elected officials, not people who have held vast kingdoms, but are basically people who walked out their front door and acted right," Dowd told the Los Angeles Times in 2007.