Exclusive
Arnold Schwarzenegger's Love Child: Never-Before-Seen Pics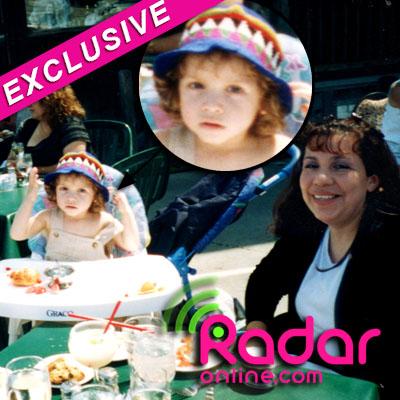 Arnold Schwarzenegger's so-called 'love child' bears a striking resemblance to the True Lies star, and now RadarOnline.com has obtained never-before-seen photos of the 13-year-old as a toddler.
Until now, RadarOnline.com has chosen to blur photos of the child Arnold fathered with housekeeper Mildred Baena, but after Mildred decided to introduce Joseph to the world, posing for pictures which appear in this week's National Enquirer, we decided to publish the pictures unedited.
Article continues below advertisement
"Never have I told Arnold that Joseph was his son, never did he ask me, and never did we talk about it," Baena said in the interview.
"I knew he was the father, and maybe as Joseph got older and began to look like him he wondered, but he never said anything to me."
The photos obtained by RadarOnline.com were taken when Joseph was around two years old and he's seen in a high chair having lunch with his mother on the outside patio of a restaurant.
It's evident in the photos that even as a toddler, the resemblance between Joseph and Arnold is startling.
As RadarOnline.com was first to report, Arnold was forced to come clean about his out-of-wedlock child after wife Maria Shriver confronted Baena and got her to confess.
"Maria has suspected this for a long time and she asked the housekeeper," a source close to the situation told us. "The housekeeper admitted it. Maria then went to Arnold and he confessed."
Article continues below advertisement
According to the source, he didn't volunteer the information and it could have remained a secret if Maria hadn't asked.
"What is important is that Maria did ask me directly if Joseph is Arnold's son — I just broke down," Baena said in the National Enquirer.
"I cried and I told her he was. I dropped to my knees, I was so sorry."
Baena, 50, and Joseph have been in hiding for a month after fleeing their Bakersfield, Calif. home when her identity was revealed by RadarOnline.com as the mother of Arnold's love child.