Camelot Wedding! Kennedy Family Gathers For RFK & Cheryl Hines Nuptials Weeks After Reports Of His Mistress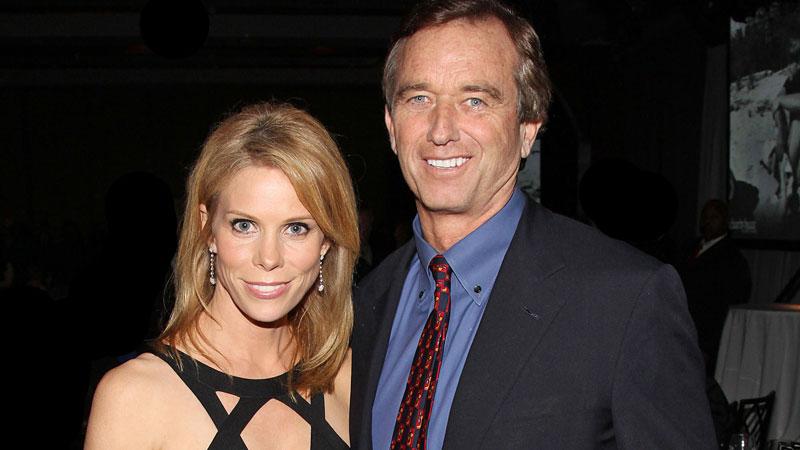 Wedding bells are ready to ring out over Cape Cod, Massachusetts, as the Kennedy family gathers for Robert F. Kennedy's wedding to Curb Your Enthusiasm actress Cheryl Hines Saturday afternoon. And while a Camelot wedding would be big news on any day, the fact that it comes just weeks after the couple battled cheating rumors is especially surprising!
Kennedy's cousin, Patrick Kennedy, revealed on Friday that the wedding is planned for Saturday afternoon at Ethel Kennedy's home in Hyannis Port on Cape Cod.
Article continues below advertisement
Thursday night, members of the family had already gathered together at a Special Olympics event in D.C. Maria Shriver's brother, Mark Shriver, posted this chummy shot with Maria, and brothers Bobby Shriver, Tim Shriver, and Anthony K. Shriver.
Despite the family's obvious happiness about the event, a dark cloud could be cast over the day because of recent reports that Kennedy had been cheating on Hines with a Connecticut socialite.
"He turned on the Kennedy charm to woo her in the sack," a source told the National ENQUIRERwww.nationalenquirer.com in June, adding that the attorney carried on the affair with the sexy woman for nearly two years. "He's a no-good horn dog!"
But all appeared to be forgotten by July 4, when Hines and Kennedy were spotted flashing what appeared to be matching rings.
Kennedy and Hines began dating in 2012, months before his estranged wife Mary Richardson Kennedy committed suicide.
Stay tuned to RadarOnline.com as they tie the knot!