Kim Kardashian Vows To Get Back On Her 'Grind' In Gym To Recapture Slimmer 2009 Form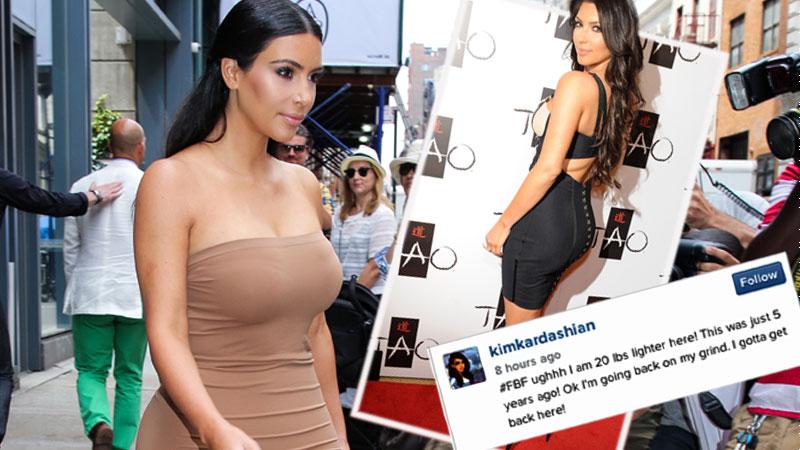 Kim Kardashian complained about her post-baby body figure on Instagram Friday, moaning about how she's 20 pounds heavier now than she was in a sexy 2009 shot that accompanied her gripe.
"#FBF ughhh I am 20 lbs lighter here!" the apparent perfectionist, 33, wrote. "This was just 5 years ago! Ok I'm going back on my grind.
"I gotta get back here!"
Of course, many would say that the "Bound 2" starlet has gone above and beyond shedding the weight she gained from her pregnancy with daughter North last year, looking svelte and fit in her endless stream of selfies — which have led some to question how digitally-altered they are — as well as shots taken by paps.
Article continues below advertisement
Readers, what are your thoughts on Kim's vow?