New Shocker! Kim Kardashian Had 'Fat From Her Legs Moved Into Her Butt'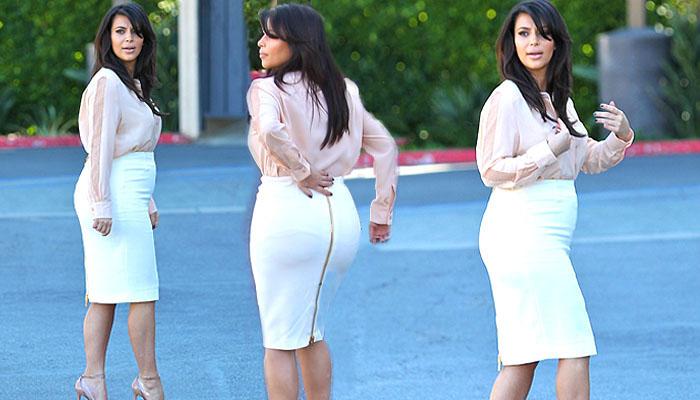 Kim Kardashian's famous buttocks has long been the subject of the Hollywood rumor mill. As folklore has it, the reality star's famous derriere is the product of butt implants.
Now, according to a new report, it's emerged the 32-year-old mother-of-one is indeed surgically enhanced -- just not typical implants.
"Kim had lipo on her legs and the doctor moved the fat into her butt. That¹s why it didn¹t show up on the X-ray," a source told The Making of Kim Kardashian, a new magazine from the editors of Life & Style.
Article continues below advertisement
In 2011, bootylicious Kim and her sisters released an image of her at the doctor's surgery in a bid to prove she was al natural.
"I'm totally not against plastic surgery," she said in an interview on Nightline. "I've tried Botox before. That's the only thing that I've done."
Though Kim denied that her booty was enhanced, her ex-husband, Damon Thomas, has claimed her bankrolled extensive plastic surgery -- including a boob job and liposuction.
"She wanted to have that lifestyle," he previously said. "She wanted to be what she ultimately became."
According to plastic surgeon Dr. Michelle Copeland, the evidence is apparent and her X-ray results are not conclusive proof.
"It definitely appears that Kim had her butt augmented," she told the magazine.
"An implant has to be radio opaque to show up on an X-ray, so it's possible she has a type of implant that would not be detected."