Kim Kardashian Begs Fan Not To Have Look-Alike Plastic Surgery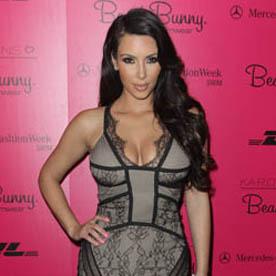 Kim Kardashian is trying to stop a fan from undergoing plastic surgery so she can look just like the reality star, RadarOnline.com has learned.
A fan confessed to Kim on her Twitter page, "I'm getting head 2 toe plastic surgery nxt week 2 look like @kimkardashian so my husband won't leave me. He worships her."
Kim responded with a strong "NO."
"Pls dont. Ur husband should love u 4 who u are! Don't try 2 b someone else. I'm sure u are beautiful inside & out."
Article continues below advertisement
The subject clearly affected the Keeping Up with the Kardashians star who came back to it again, writing:
"Don't change yourself for anybody but yourself...be happy with who u are. Someone will appreciate and adore u just as you are."
Kim has said she's not undergone any procedures herself except trying Botox once but she's not against plastic surgery if you're doing it to make yourself happy.