Tipping The Scales! How Much Celebrities REALLY Weigh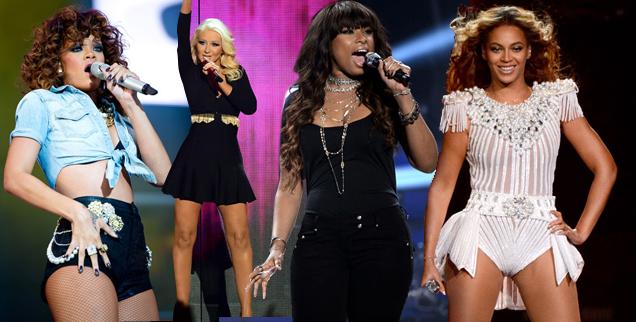 Admit it. You want to know what they REALLY weigh. Now, we've got the answers about your favorite stars...
Article continues below advertisement
Mila Kunis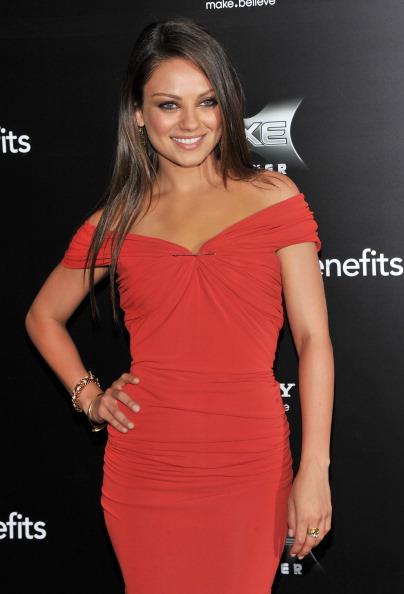 Mila Kunis: 115 pounds. The actress admitted when she prepared for her ballerina role in Black Swan, she lost 20 pounds and tipped the scales at just 95. "I had no shape, no boobs, no ass…All you saw was bone. I was like, 'This looks gross,' " the 5'2" star said. She's now looking a lot healthier!
Khloe Kardashian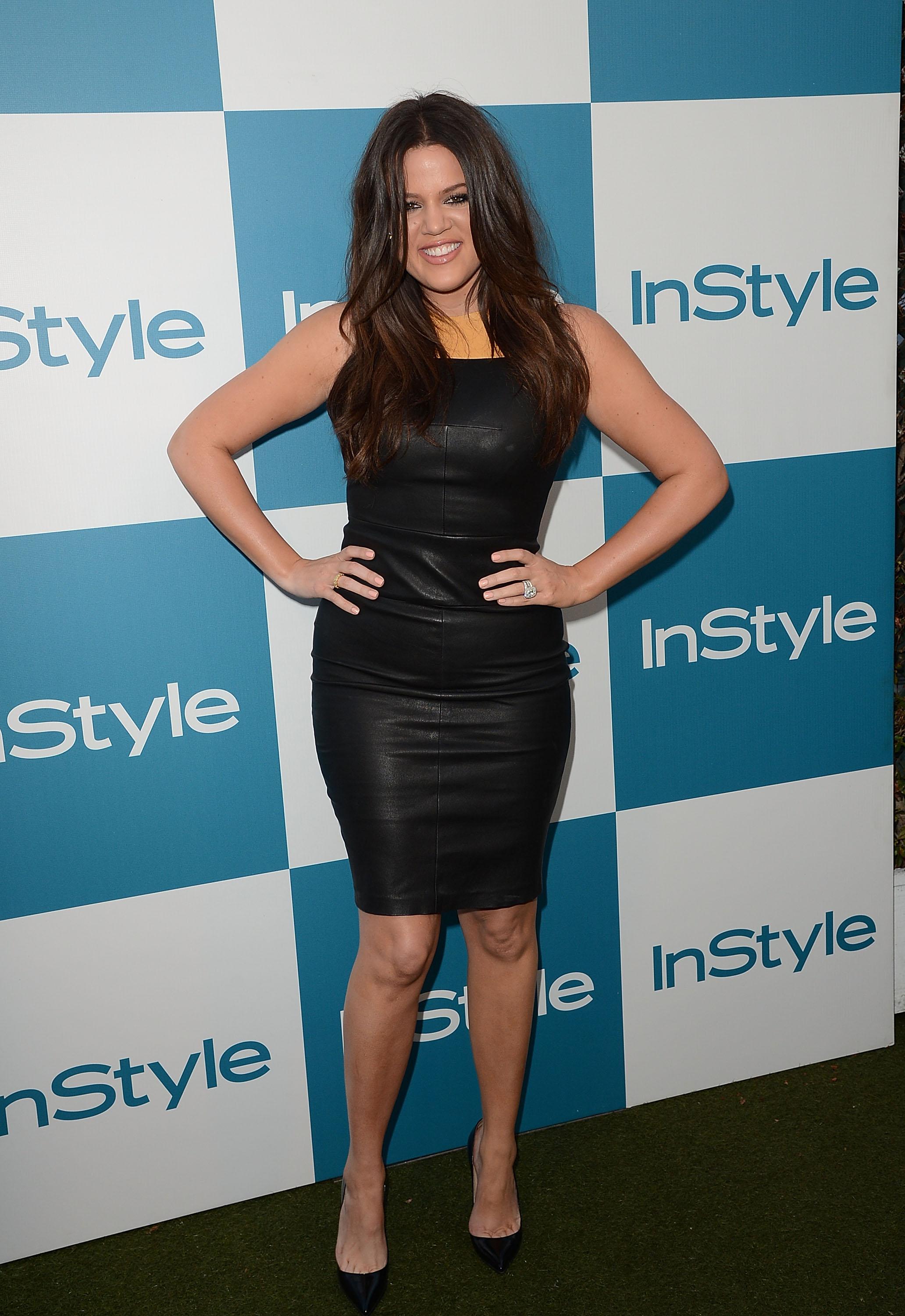 Khloe Kardashian: 165- 170 pounds. At 5'9," Khloe is much taller than her sisters and is prone to weight gain. She reportedly weighed the least in 2009, right before she got married to Lamar Odom. But she quickly put the weight back on -- and then said she had started a workout program and adopted a well-balanced diet all about moderation and drinking lots of water, avoiding red meat, and pork while sticking to healthy lean proteins, fresh fruits, veggies and brown grains. But Khloe has admitted salad and low carb food "is the most boring thing ever" and on a recent Keeping Up With The Kardashians episode, she was seen enjoying herself at a Mexican restaurant!
Article continues below advertisement
Adele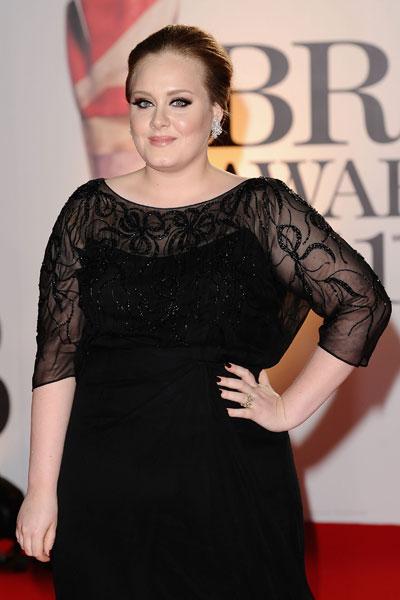 Adele: 197 pounds. The 5'9" British singer has become a role model for curvy gals everywhere by not sweating her shape. "I don't like going to the gym. I like eating fine foods and drinking nice wine," shrugged Adele, who gave birth to a son with entrepreneur beau Simon Konecki in October. But designer Karl Lagerfeld created controversy by calling her "too fat" and Joan Rivers never passes up the chance to take a swipe at Adele's weight.
Article continues below advertisement
Blake Lively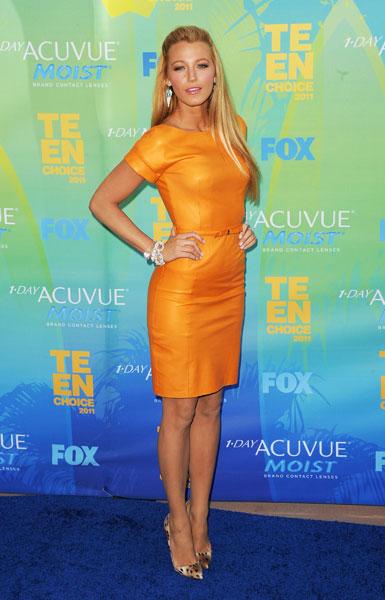 Blake Lively: 130 pounds. The former Gossip Girl has a healthy, fit appearance, according to weight experts. The 5'10" actress, now the wife of actor Ryan Reynolds, has claimed she never works out and attributes her weight to a "good metabolism" and simply being young. Last year she told Marie Claire she was obsessed with food, gorges on cupcakes and was in "a big cooking phase."
Article continues below advertisement
Rihanna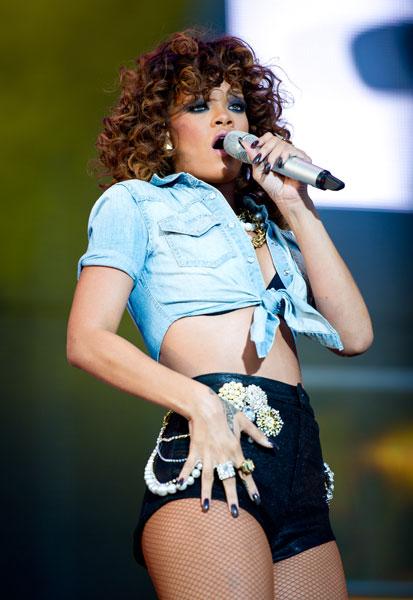 Rihanna: 137 pounds . The 5'8" pop star "holds most of her weight in her lower body," weight-loss therapist Gregory Jantz has told Star Magazine. This May, after a fan asked via Twitter if Rihanna were looking curvier than usual, Rihanna herself responded, "Yass!" and called herself "Thickanna." She doesn't seem to mind; Rihanna has said, "I don't want to get rid of the curves. I just want to tone it up."
Article continues below advertisement
LeAnn Rimes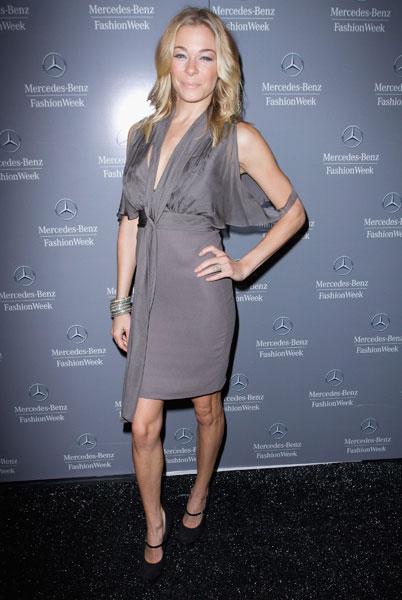 LeAnn Rimes: 113 pounds. The 5'5" country star has a shockingly slim frame compared to how she looked as a child singing sensation. Photos of LeAnn with ribs showing have caused concern, and LeAnn told the U.K.'s Fabulous magazine stress caused her weight loss a few years ago. "I never tried to lose weight, and I never tried to gain it. It depends on how stressed I am. I was eating a ton and couldn't put on weight!" she said. The singer has claimed she eats pizza and fried chicken occasionally, but attempts to keep her carb intake to a minimum. She also enjoys 30-minute hikes, lifting weights and doing circuit training.
Article continues below advertisement
Lady Gaga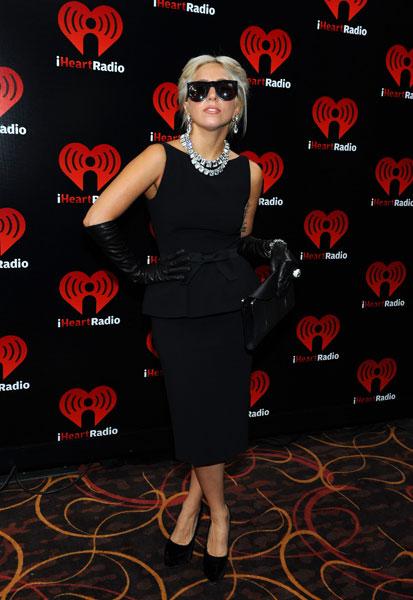 Lady Gaga: 107 pounds. The tiny 5'1" star startled fans last year by looking chubby in concert and she admitted to a 30-pound weight gain! "I don't really care if people think I'm fat," the candid singer said, also revealing she couldn't resist Italian food like pasta and pizza. However, recently, new bikini photos of Gaga showed she had lost all the weight she'd put on and was slender again—and she's likely back to her previous diet of tofu, turkey slices, grain chips and hummus!
Article continues below advertisement
Hayden Panettiere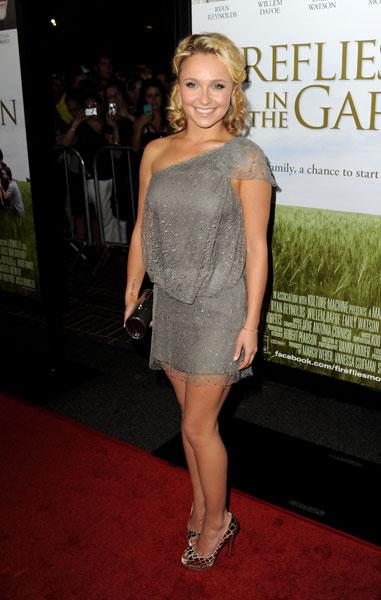 Hayden Panettiere: 117 pounds. The Nashville cutie wasn't shy about showing off her healthy body in a bikini recently. Last year, the 5'2" actress told Women's Health magazine she suffered body dysmorphia after she was told she had cellulite at age 16. Now, she loves her body. "I've started realizing that the way you carry yourself and that light coming out of your eyes are the most attractive things about you."
Article continues below advertisement
Taylor Swift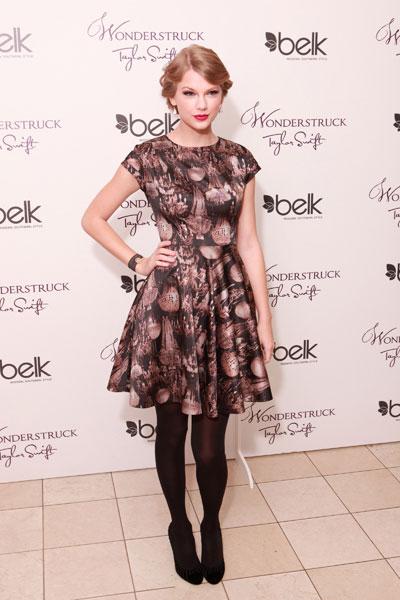 Taylor Swift: 120-125 pounds, according to howmuchdothey weigh.com. The 5'10" singer is thin, but not scary skinny. She practices yoga and maintains her weight through running. Taylor also keeps a treadmill at home. "I don't diet. I don't like it," she has said. "If I want to eat a cheeseburger, it's going to happen."
Article continues below advertisement
Angelina Jolie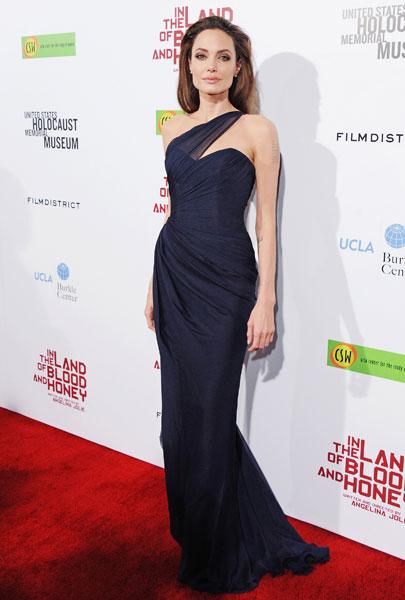 Angelina Jolie: 130 pounds. The 5'7" beauty has always been thin, and getting a preventative double mastectomy in February to avoid cancer was a crisis that put her under stress this year. Weight loss expert Joseph Christiano commented to Star Magazine in Nov. 2011, "She probably controls her diet rather than focusing on a heavy exercise regime." Mother of six Angelina has said, however, "I joke that a big, juicy steak is my beauty secret." But in the past, she's followed a low carb diet and has practiced kickboxing to prepare for action roles.
Article continues below advertisement
Kim Kardashian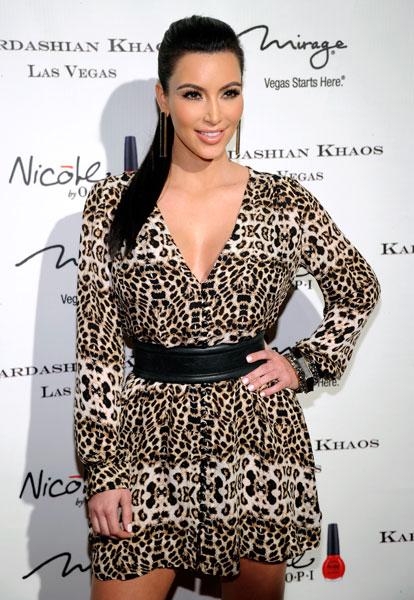 Kim Kardashian: 117 pounds? Before she got pregnant, 5'2" Kim admitted to weighing 117. Now that Kim's had baby North, will she go back to her curvy shape? In the past, Kim had a problem with junk food and at one point had to bring her weight down from 129 to 107 pounds with the help of celebrity personal trainer Gunnar Peterson. Even during her pregnancy, Kim was seen hitting the gym.
Article continues below advertisement
Jessica Alba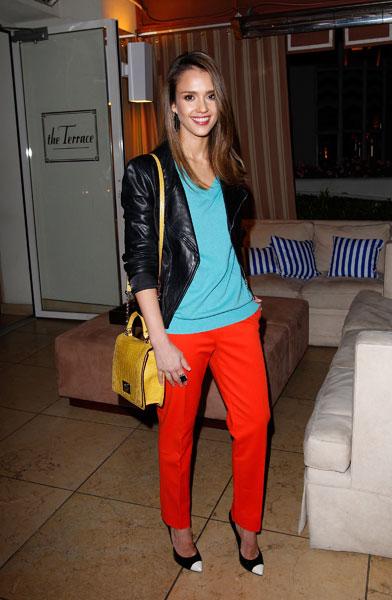 Jessica Alba: 118 pounds. The 5'5" actress follows a diet similar to the South Beach Diet with low carbs and fat. Jessica also reportedly practices portion control and doesn't eat breads and desserts which are rich in carbohydrates. Instead, the star eats a lot of lean cuts of meat, such as boneless skinless chicken breasts and fish. It was also reported after becoming a mom, she lost 25 pounds by following the 321 Baby Bulge Be Gone, a program designed by personal trainer Ramona Braganza.
Article continues below advertisement
Mary-Kate Olsen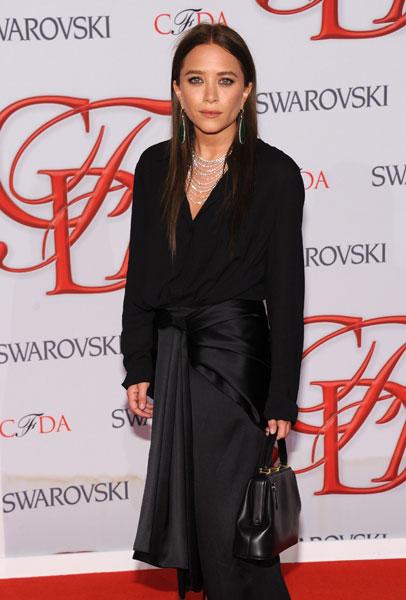 Mary-Kate Olsen: 95 pounds at 5'2", according to the website howmuchdotheyweigh.com. Mary-Kate is one of the few celebrities who has actually admitted to suffering from an eating disorder. At age 18 in 2004, after photos revealed a toothpick-thin frame, she checked herself into rehab to seek treatment for anorexia. Although the fashion maven looks better than she used to, Mary-Kate still hits the skinny celebrity lists on a regular basis.
Article continues below advertisement
Olivia Wilde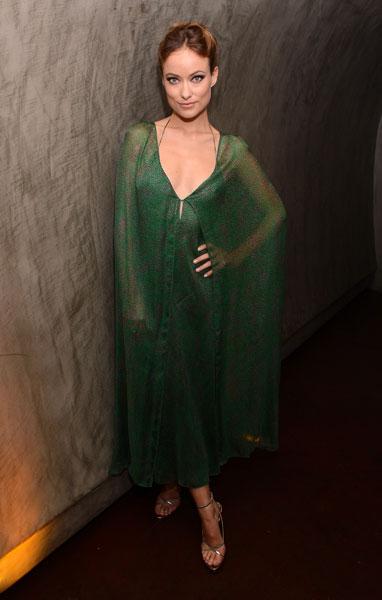 Olivia Wilde: 123-127 pounds. The 5'7" Cowboys & Aliens star has always been fit and fabulous, but she admitted last year she'd gained weight after she divorced her husband of eight years, Tao Ruspoli. "I put on a few extra pounds. I got a divorce and self-mediated with food," she said. "But I'm trying to be healthier now."
Article continues below advertisement
Sofia Vergara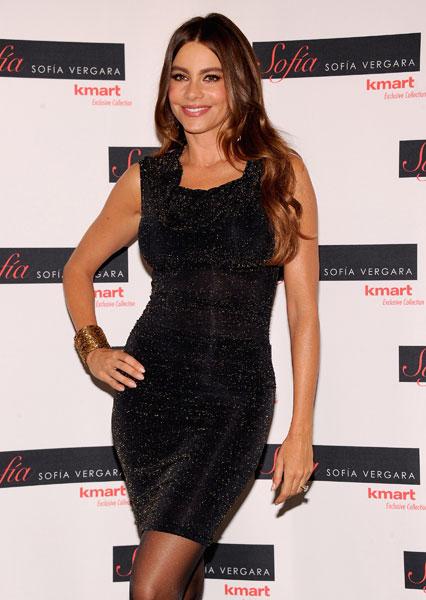 Sofia Vergara: 125 pounds. The 5'7" Modern Family beauty told the ladies on The Talk about how she struggled as an early actress because people were always telling her to lose weight. But she didn't take their advice and bragged, "I look better naked."
Article continues below advertisement
Lea Michele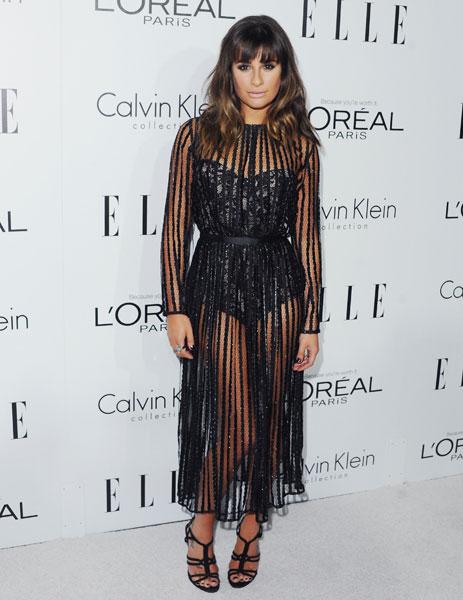 Lea Michele: 113 pounds. The Glee star had to defend her dramatic 2010 weight loss, which she said happened due to a surgery she had for a jaw infection. Although Lea also has followed a vegan diet, she also told Allure magazine in 2011, "I'm half Italian. I can eat some b***hes under the table." And it's clear she loves her body now—5'2" Lea recently shared an Instagram bikini photo of herself while on a 4th of July vacation in Mexico.
Article continues below advertisement
Taylor Armsrtong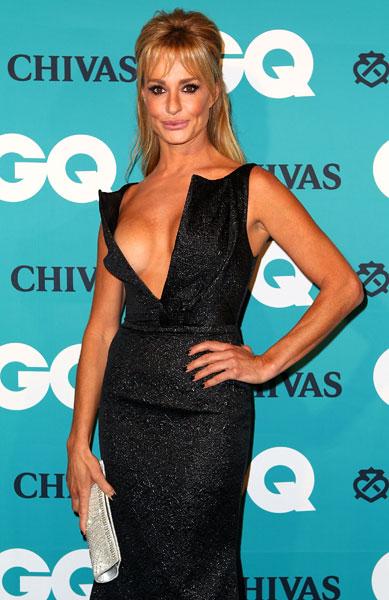 Taylor Armstrong: 120 pounds. The Real Housewives of Beverly Hills star has faced criticism for being too skeletal at 5'8". But earlier this year, she told OK! Magazine she'd put on some pounds. "My weight has gone up. I was known for being anorexic and underweight and I think now that my anxiety is so much lower…. I'm happier and healthier and back to a normal weight." Taylor celebrated turning 42 this June by tweeting pictures of herself in a thong bikini!
Article continues below advertisement
Selena Gomez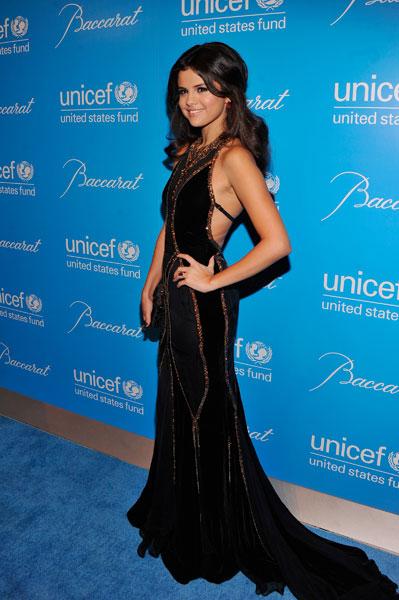 Selena Gomez: 125 pounds. After she was hospitalized in 2011 for an iron deficiency, the 5'5" pop star blamed her junk food habit. "I don't eat right," she admitted. "I love M & Ms, Kit Kats, Snickers." In addition to eating too much candy, Selena has said she can find a way to make healthy food unhealthy, eating her spinach creamed and needing cheese on her broccoli. Recently, however, she's shown off a newly slim look in a bikini.
Article continues below advertisement
Katy Perry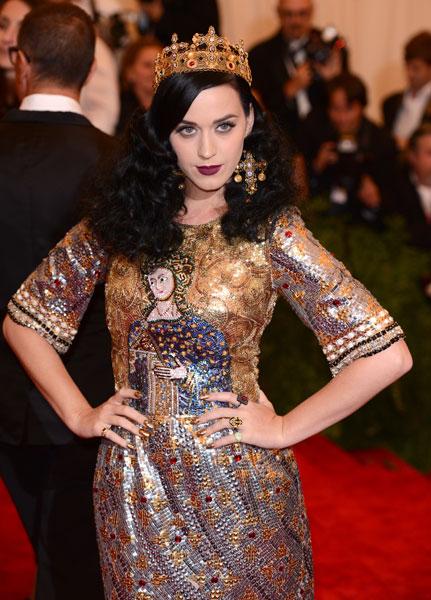 Katy Perry: 130 pounds. The 5'8" I Kissed a Girl singer is one of the few female celebrities to publicly admit her weight and told Elle in March 2011 that she's "generally 130 pounds, which is totally fine for me. But when I was a kid, I was the same height and weighed more like 145."
Article continues below advertisement
Britney Spears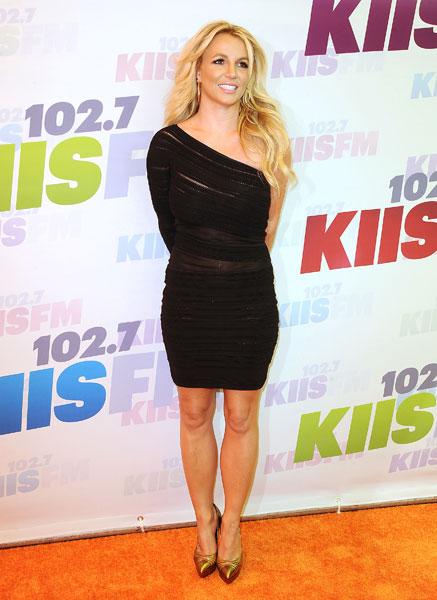 Britney Spears: 125 pounds. The Baby One More Time singer has lost weight again! In a May 2013 Shape magazine cover story, 5'4" Britney unveiled her workout routine as she's getting ready to perform at Planet Hollywood in Las Vegas. Britney, who looked pudgy during her recent X Factor gig and has seen her weight go up and down throughout her career, now sports flat, toned abs thanks to her personal trainer Tony Martinez and a Nutrisystem diet. "Dieting is tough because my specialties are spaghetti, brownies and chocolate chip cookies," she told Shape. "I try not to make those too often, or I'll eat the whole bowl of dough."
Article continues below advertisement
Jennifer Hudson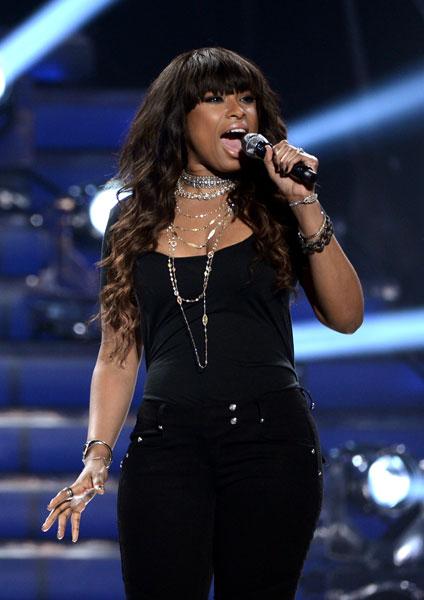 Jennifer Hudson: 127 pounds. The 5'9" Weight Watchers spokesperson dropped eight plus pounds, going from a size 16 to a six. "I'm at the weight I want to be," the singer told Redbook late last year. "People are under the impression that I'm still losing but I'm not." Her biggest indulgence now is chocolate chip cookies and Snickers ice cream bars, which she still can enjoy in moderation on the Weight Watchers plan.
Article continues below advertisement
Christina Aguilera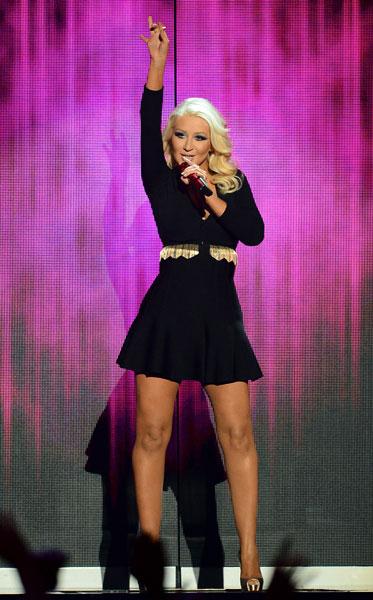 Christina Aguilera: 128 pounds. The 5'2" singer's recent 20-pound weight loss showed when she wore a bandage skirt during her The Voice finale performance. According to US Weekly, "A lot of people were on her about her weight and it depressed her. She went through a bad time because of the criticism." The source said Christina signed up for the Fresh Diet program, which delivers meals to her door.
Article continues below advertisement
Zoe Saldana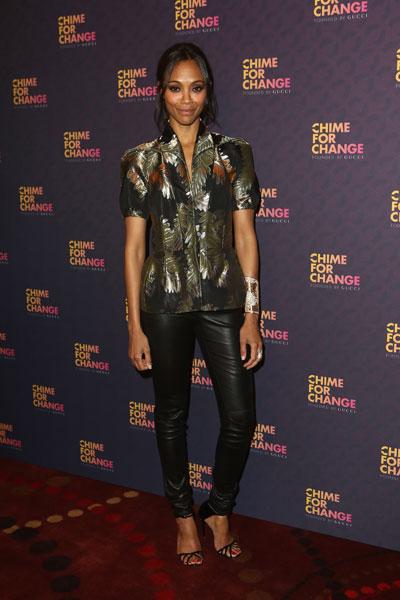 Zoe Saldana: 115 pounds. Women were shocked when Allure magazine revealed the Star Trek Into Darkness actress' exact weight on their June 2013 cover with the headline, "Zoe Saldana: 115 pounds of grit and heartache." Although the reveal was controversial, Zoe, who stands 5'7", told the Today show, "I think it would have been wrong if they were lying about my weight. This is how much I weigh; it's something I can't control. It's who I am. I've always had a very thin frame. I was a ballet dancer."
Article continues below advertisement
Kourteney Kardashian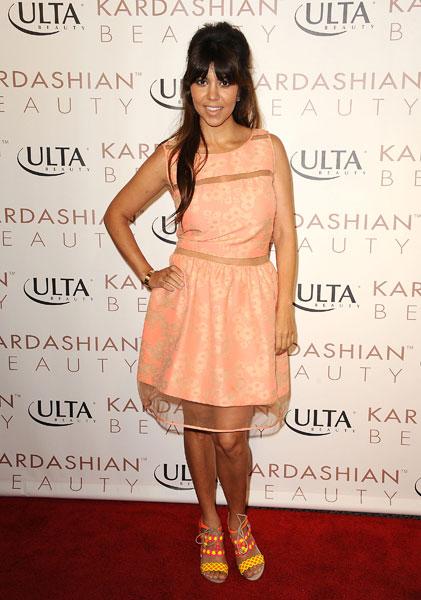 Kourteney Kardashian: 95 pounds. On a Kourtney & Kim Take Miami episode, Kourteney, who is only five feet tall, revealed her weight at 115, while her pre-baby weight, before having kids Mason and Penelope, was 95. Her baby daddy Scott Disick came across as a weight bully by telling her, "I feel like 93 is the dream."
Article continues below advertisement
Beyonce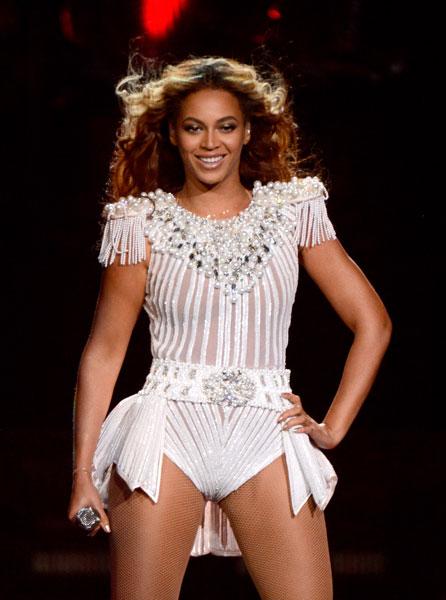 Beyonce: 130 pounds. According to most estimates, Mrs. Carter, tall at 5'7", generally tips the scales around 130. After Beyonce had daughter Blue Ivy Carter in Jan. 2012, she said she wanted to slim down and reach a target weight of 128 pounds. At a May 2012 concert in Atlantic city, she said she'd dropped 60 pounds of baby weight. But sources now say Beyonce is pregnant with her second child with Jay-Z, so dieting should be a thing of the past!
Article continues below advertisement
Nicki Minaj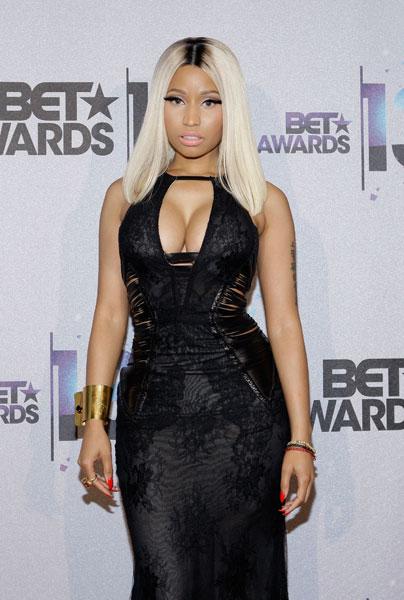 Nicki Minaj: 140 pounds. The rapper has curves and reportedly lost some weight before doing American Idol. The 5'4" star told Allure magazine last year, "I'm naturally petite, but I definitely struggle with keeping those extra pounds off. And I hate working out. I can't stand being on a treadmill. That mentally irks me. When I need to lose a few, I just cut out sugar and starch."
Article continues below advertisement
Ali Lohan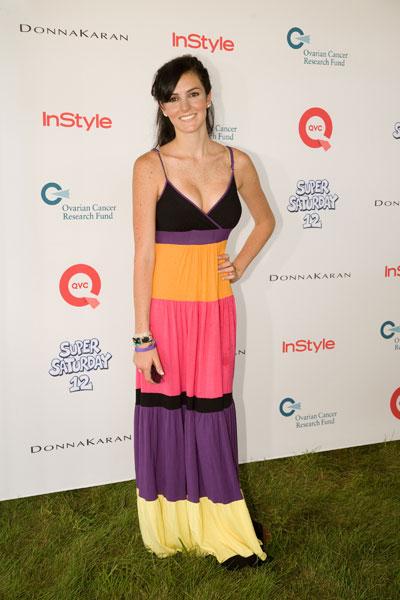 Ali Lohan: 98 pounds. While Lindsay sorts out her legal issues, her little sister has been pursuing a modeling career. Ali, at nearly 5'9," looks scary skinny and a source told Fox411.com last year, "She just keeps getting smaller and smaller." However, Ali's dad, Michael Lohan, told the website although he was initially concerned about her weight loss, he thought it was under control.
Article continues below advertisement
Amanda Bynes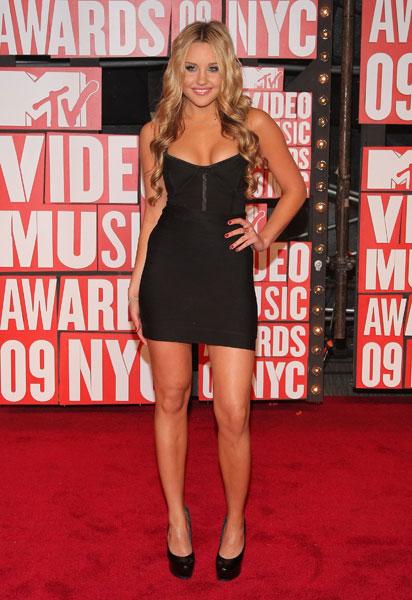 Amanda Bynes: 114 pounds. The star now known for her legal problems and constant ranting on Twitter has tweeted that she wants to weigh a tiny 100 pounds. Just days ago, she updated her followers that she weighs only 114 as she closes in on her goal. The actress is tall at 5'8", and she has tweeted about being "pudgy" and also wrote, "I have an eating disorder so I have a hard time staying thin."