Exclusive
Inside The Mind Of A Killer: Mark David Chapman Reveals Why He 'Couldn't Resist' Killing John Lennon In Transcript Of His Latest Parole Board Appearance — Wanted 'Fame,' 'Infamy, Notoriety'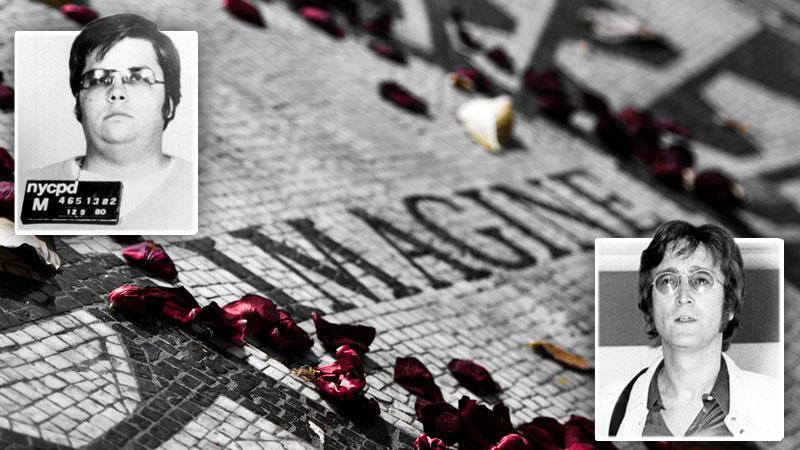 John Lennon's killer was denied parole for the eighth time last week after already serving 34 years for his crime. But RadarOnline.com has obtained the transcript from Mark David Chapman's meeting, and can exclusively reveal what exactly Chapman was thinking when he planned to murder the famed songwriter.
Saying he was in a deep depression and looking to get out of his "doldrums," Chapman told the parole board that he wanted to shoot Lennon because "I had extremely selfish motives for my own self-glory…I could have turned it around, didn't do it."
Article continues below advertisement
While he completely owned up to the mistake he made, saying it was a "bad way out," Chapman had no qualms discussing what initially attracted him to the idea and what ultimately became of his decision.
"That bright light of fame, of infamy, notoriety was there," he confessed. "I couldn't resist it. My self-esteem was shot, and I was looking for an easy way out."
After he decided on what he would ultimately do, Chapman put his plan into motion, which included "incredible stalking." Although he would see his plan through on Dec. 8, 1980, that wasn't his only attempt. Three months prior to Lennon's actual murder, Chapman determined that he was at The Dakota and thought about committing the crime right then and there.
But after confessing to his wife what he had planned to do, she convinced him to return home to Hawaii to seek treatment; however, he was told there was a backup and no one could see him at the time. "…The thoughts subsided for awhile," Chapman said, but then "they started building again."
He resumed his trips to New York to stalk The Beatles singer, but eventually his trips became too costly. As a result, he sold his father-in-law's Norman Rockwell painting to fund his plan. He told his wife that he was travelling to New York to write a children's book, and explained that her naivety made it easy to lie.
Article continues below advertisement
"She believed me…I think if she would have thought otherwise she would have stopped somebody or called somebody," he said. "I was very convincing.
"This wasn't a, you know, naïve crime. It was a serious, well thought out crime."
But 34 years later, his wife stuck with him regardless of his actions.
When the parole board asked him if he would crave the fame and notoriety again in the future, he simply explained that he wouldn't because "I got enough of that. I don't need anymore."
Chapman was sentenced to 20 years to life in prison in 1981 after pleading guilty to second-degree murder.