Imagine -- John Lennon's Final Interview Released On The 30th Anniversary Of His Death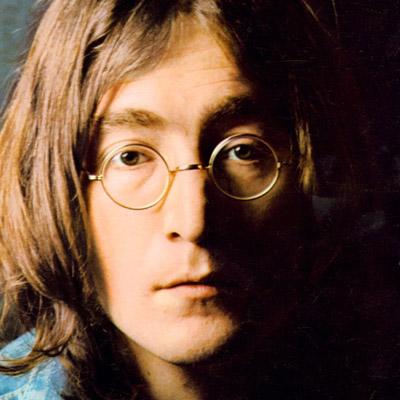 With Wednesday marking the 30th anniversary of John Lennon's murder, a number of tributes and retrospectives, including a new look into the musician's final thoughts, have sprouted up paying homage to the fallen Beatle.
It was a balmy evening -- on Monday, December 8, 1980 -- when Lennon, 40, was shot in the back four times outside The Dakota, the apartment building in Central Park West in New York City where he lived with his wife Yoko Ono and 5-year-old son Sean. Lennon and Yoko were returning home from a studio session. She had walked ahead.
Article continues below advertisement
Yoko ran to her husband. She held his head in her arms and screamed.
The Dakota doorman shouted at the shooter: "Do you know what you've done?"
"I just shot John Lennon," a 25-year-old crazed fan, Mark David Chapman, replied .
Lennon was rushed to the hospital, where he later died.
Rolling Stone Magazine, in commemoration of the anniversary, has released excerpts of an unpublished interview conducted with the Imagine singer just three days before his death.
In the interview, Lennon foreshadows his own death in addressing music critics who'd become disenchanted with the artistic turn his career had taken by the start of the 80s.
"These critics with the illusions they've created about artists -- it's like idol worship," he said. "They only like people when they're on their way up ... I cannot be on the way up again. What they want is dead heroes, like Sid Vicious and James Dean. I'm not interesting in being a dead expletive hero. So forget 'em, forget 'em."
Article continues below advertisement
He also gave some philosophical insights as to where he was mentally at that time in his life.
"I'm not claiming divinity," Lennon said. "I've never claimed purity of soul. I've never claimed to have the answers to life. I only put out songs and answer questions as honestly as I can ... but I still believe in peace, love and understanding."
The music icon's widow, Yoko Ono, said in a a statement Wednesday: "On this tragic anniversary please join me in remembering John with deep love and respect. In his short lived life of 40 years, he has given so much to the world.