PHOTOS: A-Listers Before They Were Stars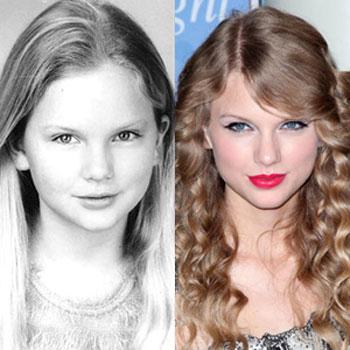 They say looking good is the best revenge but for some, they added fame and fortune to that list. RadarOnline.com has uncovered the photos some Hollywood stars would rather leave in the past. Take a look at our photo gallery to see what your favorite celebrities looked like before they hit it big!
While Taylor Swift looked just as stunning as a pre-teen and Ben Affleck was just as dashing way before his leading man days, some A-listers went through awkward phases like the rest of us mere mortals.
Article continues below advertisement
Who knew media mogul and American Idol host Ryan Seacrest had a little extra baby fat and glasses growing up? Or that David Beckham had a penchant for eye-catching hairdos even as a young boy?
Which brunette was really a blonde growing up and which famous sister was snapped missing a tooth? Look through the gallery to find out!