Exclusive
New Book Alleges John Lennon Was Bulimic, 'Confused, Shamed & Tormented By Eating Disorder'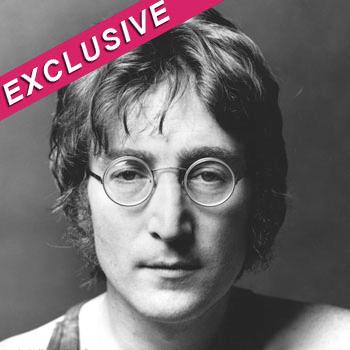 A blockbuster new book has lifted the lid on the life of the late John Lennon, alleging the rock icon was bulimic, RadarOnline.com is exclusively reporting.
BackStage Pass VIP, reveals the human side of rock music legends, including Lennon, who died in December 1980, and describes the poignant struggles the musician had with eating disorders.
The book says Lennon was always hungry, loved to eat but "hated the feeling of being full" so he would often force himself to vomit after eating.
Article continues below advertisement
"Lennon was confused about his obsession with food," said the book's author, journalist, and pop culture historian, Debra Sharon Davis. "Lennon was surrounded by talented musicians, but many had drinking and drug problems – so it was hard for them to see Lennon's purging behavior as extraordinary. One must also realize that at that time the public and the media were unaware of bulimia as an addiction and health risk – which made it all the more frightening for John Lennon. He literally had no point-of-reference on what he was experiencing."
BackStage Pass VIP offers fascinating never-before-released interviews with Lennon's close friend, the late singer/songwriter, Harry Nilsson, who shared his insights with the author in the 1980s.
"John and I were having a heart-to-heart. Then all of a sudden John went off about how powerful men had ravenous appetites and wanted to swallow the world whole," recalled Nilsson. "And he thought that was why he had this horrible problem – being hungry all the time and overeating. He said he often fantasized about large quantities of 'forbidden' foods.' He said food was 'sacred' to him and it frightened him. He saw it as 'a great weakness' and he referred to it as 'a lack of discipline.'"
Article continues below advertisement
Davis goes on to explain Lennon's eating disorder in greater detail. "Privately, John Lennon harbored food fetishes," she explains. "For instance Lennon loved eating huge bowls of Rice Krispies with large scoops of ice cream on top. He enjoyed putting ice cream on everything when he could. There were also numerous bowls of snacks throughout his grand estate, Tittenhurst Park, near Ascot when he lived in England in the late 1960s and early 1970s."
And she explains that the book aims to present the human side of celebrities to the general public. "BackStage Pass VIP is meant to provoke dialogue and debate because it pulls back the often Oz-like theatrics of the entertainment industry to uncover the reality of celebrity lives within the context of the times and hopefully teach consumers to differentiate more clearly between a celebrity's persona, talents and his/her true lifestyle," Davis says. "It is meant to empower everyday people to feel better about themselves and their own achievements by realizing that even great, beloved talents like John Lennon were flawed heroes who wrestled with challenges."