Hollywood Memorial Set For John Lennon, Who Died 31 Years Ago Today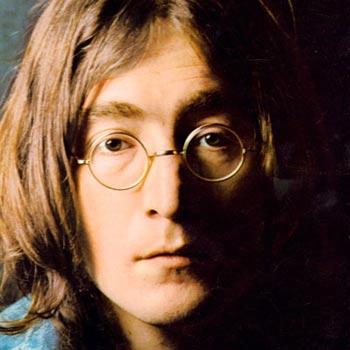 Thursday marks the 31st anniversary of one of music's darkest moments, the murder of John Lennon and a tribute is planned at the Capitol Records Tower Building where Lennon's Hollywood Walk of Fame star is located.
Lennon, 40, was fatally shot in the back four times outside his New York City home on Monday, December 8, 1980 by Mark David Chapman, a crazed fan. Late football announcer Howard Cosell famously told the nation about Lennon's death during the Monday Night Football broadcast that evening.
Article continues below advertisement
Last year, Rolling Stone Magazine, in commemoration of the 30th anniversary of Lennon's murder, released an unpublished interview they conducted with the lead Beatle December 5, 1980. In the chat, Lennon -- just three days before his death -- talked about his mortality in addressing music critics who'd knocked the turn his career had taken by the start of the decade.
"These critics with the illusions they've created about artists -- it's like idol worship," Lennon said. "They only like people when they're on their way up ... I cannot be on the way up again. What they want is dead heroes, like Sid Vicious and James Dean. I'm not interesting in being a dead expletive hero. So forget 'em, forget 'em."
Lennon would have turned 71 years old this past October; Chapman, now 56, remains in custody at New York's Attica Correctional Facility. Sentenced to 20 years to life for Lennon's murder, he's been denied parole six times.
Thursday's tribute will be held from 6-8 pm PT at 1750 N. Vine Street in Hollywood.
RELATED STORIES:
Rita Hayworth's Grandson Found Dead In His New York City Apartment