Rita Hayworth's Grandson Found Dead In His New York City Apartment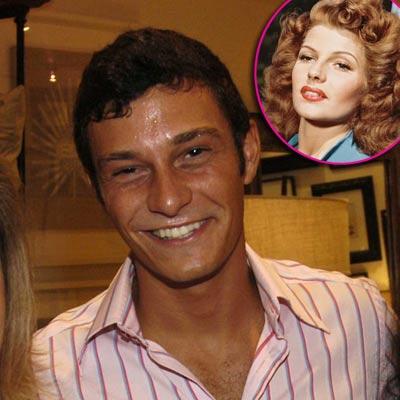 By Debbie Emery - Radar Reporter
The family of the late Hollywood icon Rita Hayworth has been rocked by tragedy after her grandson was found dead in his Manhattan apartment.
The body of Andrew Embiricos, 25, was discovered with a plastic bag over his head at around 9 p.m. on Sunday in an apparent suicide, reported the New York Daily News.
Embiricos' close friend, Aaron Edwards, had gone to his friend's Camden apartment after he had missed several appointments and called 911. The medical examiner determined that the young man had died between 8.30 p.m. and 8.50 p.m.
Article continues below advertisement
A graduate of Fordham University with a degree in psychology, Embiricos had led a troubled life and friends claim he had been diagnosed with HIV, battled a drug problem and attempted suicide before.
In 2007, he was faced a personal scandal when it was revealed that he lived a double life as an amateur porn enthusiast who had posted porn videos on XTube under an alias, according to the Daily News.
This dark side of his life has led some of his friends to believe that Andrew did not mean to take his life.
"Andrew was extremely kinky. Isn't it possible that Andrew was experimenting with autoerotric asphyxiation?" Michael Musto, a Village Voice blogger wrote Monday night. He added that Embiricos did not leave a suicide note.
"I'm deeply saddened by the loss of someone with such radioactive charisma," Musto wrote, in honor of his late friend.
Embiricos also had a very giving side and worked with HIV/AIDS advocacy groups and the Alzheimer's Association, after the disease that caused the death of his grandmother in 1987.