Petit Killer Dubbed A Predator Out For 'Greed, Sex, Death and Destruction'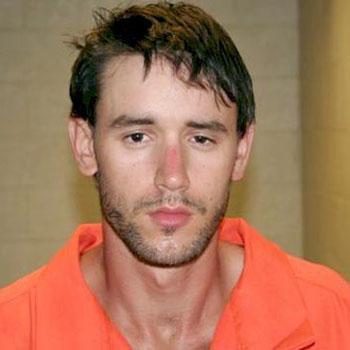 By Debbie Emery - Radar Reporter
The sentencing phase of convicted killer Joshua Komisarjevsky came to a dramatic close on Friday as prosecutors made closing arguments as to why the triple murderer should get the death penalty, RadarOnline.com has learned.
On the night that a home invasion left a father badly beaten, and his wife and two daughters dead, Komisarjevsky was described as a predator out for "greed, sex, death and destruction," by Senior Assistant State's Attorney Gary Nicholson to the New Haven, Connecticut court, reported the Hartford Courant.
Article continues below advertisement
As RadarOnline.com previously reported, Komisarjevsky was found guilty of 17 counts on October 13 for the grisly murders of Jennifer Hawke-Petit and her daughters, Hayley, 17, and Michaela, 11, and the vicious beating of Dr. William Petit.
For more than a month, jury members have been presented with a string of witnesses and evidence as the defense argued that the 31-year-old was a puppet under the influence of accomplice, Steven Hayes, who was sentenced to death for his part in the horrific crimes in December 2010.
They claimed a troubled childhood, marred with sexual abuse, head trauma and mental illness all led Komisarjevsky down the path to the Petit's Cheshire home on the fateful night of July 23, 2007.
"The only option he had was to go through life damaged," defense attorney Walter C. Bansley III told the court.
However, prosecutors counteracted the pleas for sympathy by revealing how Komisarjevsky stalked Jennifer and Micheala at a local grocery store the night before the murders, sparking the idea to rob the house - and ultimately commit child abuse and murder.
Article continues below advertisement
"He wanted a cute, vibrant, innocent 11-year-old. The defendant is no shrinking violet, no bit player. He played a starring role," said Nicholson.
The prosecutor went on to say that "no person should ever have to" view the evidence the jury witnessed in this case.
"It was shockingly brutal, it was evil, it was vicious," he revealed, graphically emphasizing that Komisarjevsky and Hayes, "created the ultimate house of horrors lasting about seven hours and ending in a hellish inferno."