Two Men Found Guilty Of Killing War Hero's Therapy Dog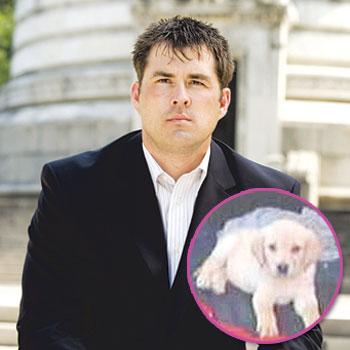 Marcus Luttrell was left devastated when he was awoken by the sound of a gun shot in the early hours of April 1, 2009 to find that his beloved service dog DASY, a Labrador retriever, had been killed.
Alfonso Hernandez, 24, was found guilty of a felony on Thursday in Walker County, Texas by a jury of four men and eight women. Two days earlier, his accomplice Michael Edmonds, 21, pleaded guilty to the same charge and admitted that he was the one to fire the fatal shot.
Article continues below advertisement
Luttrell testified during the trial that he heard a single gunshot around 2 am on the fateful night, grabbed his pistol, went to check on his mother who lived next door and then got to the roadway to find DASY shot dead.
"I saw my dog in a ditch and two men standing outside the car," Luttrell said. "I could hear them laughing."
Luttrell gave chase to the men, who attempted to escape in a car going up to 100 mph through several counties. A patrol officer finally pulled them over.
Prosecutors believe the two men may have killed several area dogs for kicks, but until the Luttrell incident, they'd never had the evidence to prosecute them. They also revealed Hernandez also kicked and beat the dog as it lay dying.
Sentencing is scheduled for February, with both of the men facing up to two years in jail and a fine of $10,000.
DASY had been given to Luttrell as a puppy in 2007 to help him through his recovery stemming from his tour of duty in Afghanistan where several of his pals had been killed.
The Navy Seal was the only survivor of 2005 Operation Redwing, which left 19 American troops dead. DASY's name is an acronym of the initials of the veteran's fallen comrades.
He was awarded the Navy Cross and a Purple Heart, and wrote a book about his experience called Lone Survivor.
RELATED STORIES: