Exclusive
Angelina Jolie Fires Back At Author Who Claims Copyright Infringement For 'Blood And Honey'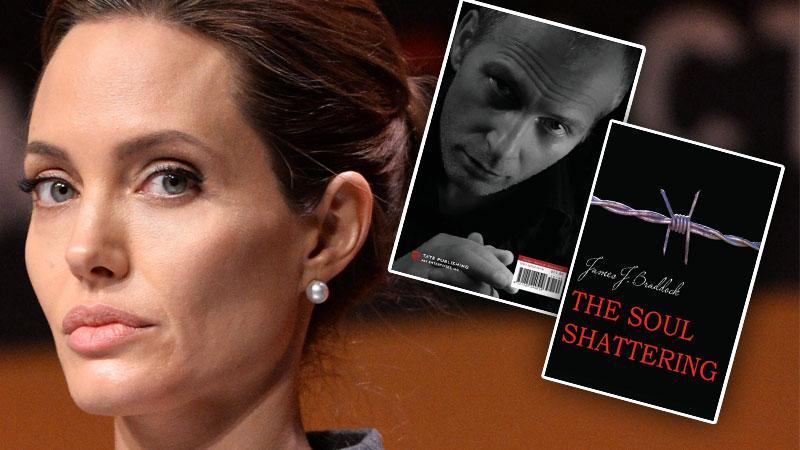 Angelina Jolie is a force to be reckoned with, both in Hollywood and in the world. But now she's taking her efforts and focusing on a legal battle, RadarOnline.com is reporting exclusively.
The Tomb Raider actress is firing back at James Braddock, the author who accused the Oscar winner of violating the copyright for his book, Slamanje Duse (The Soul Shattering), with her directorial debut film In The Land of Blood and Honey, back in 2011. But as RadarOnline.com previously reported, a federal court judge sided with Jolie, who decided the two works were not similar.
Article continues below advertisement
According to documents obtained by RadarOnline.com, the judged noted that "Blood and Honey is primarily a story of betrayal, revenge and tragedy with little or no hope, while Slamanje Duse focuses on family, love and strength."
But Braddock wasn't satisfied with the judge's ruling, so he filed an appeal in March 2014. He claims the court that determined that the two works were not similar didn't use a good system. He also alleges that his novel was not translated properly, so he is requesting the court look over the case again in hopes of overturning the order that dismissed it.
But Jolie's team has countered his claims by calling upon previous cases in court documents, stating that certain ideas aren't subject to protection.
"As this Court held in Fonda, the ideas in works that deal with subjects such as 'morality and the effects of war on women' are not protectable, and indeed, 'have been the subject of countless works dating back for centuries,'" the documents read.
"The two works at issue here are just such stories. Accordingly, this Court should summarily affirm the district court's judgment granting Defendants' motion for judgment on the pleadings and bring this matter to a rapid close."
Who do you think is right in this battle? Sound off in the comments below.