Judge Rules Michael Jackson's Copyrights Violated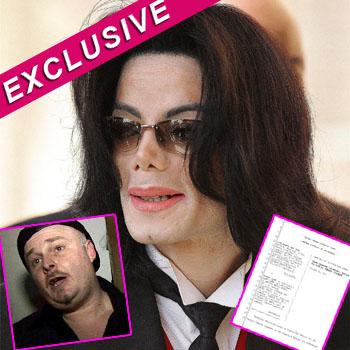 A Federal Court judge ruled on Friday that Katherine Jackson's business associate, Howard Mann, cannot exploit intellectual property created by the late Michael Jackson, RadarOnline.com has learned.
The ruling stated that he violated Michael's copyrights, including trademarks, copyrights, name, likeness and image.
Michael's estate filed a lawsuit against Howard in 2011 for the copyright infringements, claiming all the assets are owned by the estate for the benefit of his children and mother.
Article continues below advertisement
The court found that Howard and his entities improperly claimed to own the assets, and intended in bad faith to profit from them using his various websites.
"The court's ruling makes clear that Howard Mann had no right to use Michael Jackson's intellectual property for his own benefit," one of the estate's attorneys Zia Modabber said.
Attorney Howard Weitzman added, "The court's ruling means that a trial set for September 4, 2012 will involve how much in damages the Michael Jackson Estate is entitled to collect from Mann and his various entities."