Exclusive
Katherine Jackson Reinstated As Co-Guardian Of Michael Jackson's Kids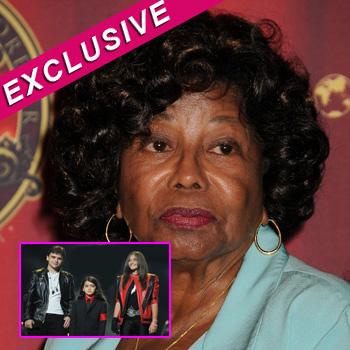 Article continues below advertisement
Katherine's attorney, Perry Sanders, told the judge, "TJ is very respectful to his grandmother and they have all worked well together."
Diana Ross met with Michael Jackson's kids Wednesday because she was named back-up guardian of the children in Michael's will. Ross was satisfied during the meeting with the custody arrangement, and she formally signed off on it.
Last week, Katherine was stripped of custody of Michael Jackson's children, after they were unable to reach her on the telephone for more than a week. Katherine's grandson, TJ Jackson, was named temporary co-guardian.