Exclusive
Sarah Palin Fires Back At Infringement Lawsuit — I Don't Care About Your Copyright!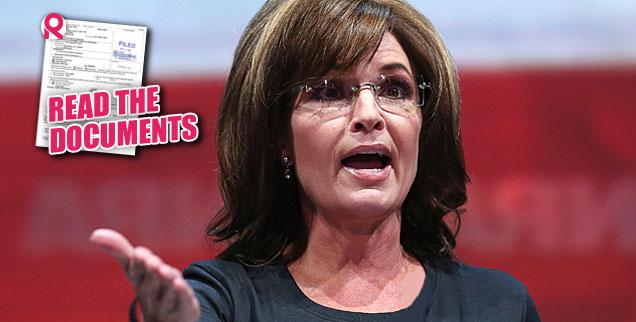 Article continues below advertisement
The company accused the former Vice Presidential candidate of using their iconic Sept. 11th photograph on her own personal website and Facebook page without their permission. The picture features three New York City firefighters putting up an American flag in the World Trade Center aftermath.
Palin filed a response to the lawsuit on May 13 declaring it to be completely groundless.
"The Amended Complaint was not only filed in the wrong place, the Southern District of New York — it should never have been filed at all," Palin's attorney argued.
"It is fatally deficient on the law and this Court can, defendants submit, and should dismiss it for failure to state a claim. Plaintiff's characterization of a copyright infringement claim arising from the use of a photograph into an unfair competition case is so plainly meritless that little argument is, as shown below, necessary to dispose of it."
Palin claims the photo posted on her Facebook was produced automatically by updates to her website with a widget app.
Article continues below advertisement
She further claims that the company never stated in their original complaint that they even own the copyright or showed proof of registration.
"Jersey Media's Amended Complaint does not allege, even in the conclusory fashion, the existence of a trademark," the motion to dismiss the lawsuit states.
"Therefore, although the Plaintiffs allege that…the Defendants are falsely designating the origin as to the affiliation, connection, and association between the their product and Plaintiff's product, and this purposefully trades on the goodwill associated with Plaintiff, this is insufficient to state a claim for false designation of origin."
Palin is asking the court to dismiss the lawsuit completely and award the New Jersey company nothing.
Stay with Radar for future developments in this case…