Angelina Jolie Wins Big Ruling In 'Blood And Honey' Copyright Lawsuit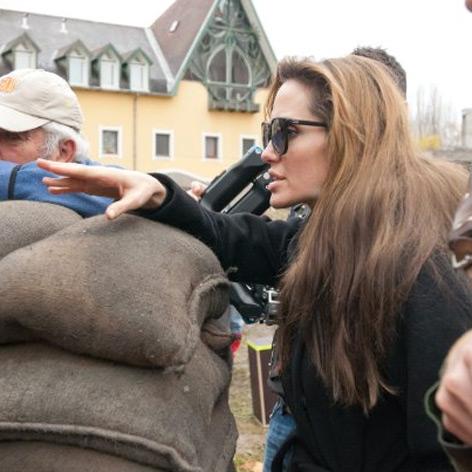 In a big win for Angelina Jolie, a federal judge has found that her movie In the Land of Blood and Honey is not substantially similar to a Croatian journalist's novel.
James Braddock had slapped The Lara Croft: Tomb Raider beauty with a lawsuit in 2011 that alleged Jolie's film about a love affair during the Bosnian civil war violated his copyright on the book, The Soul Shattering.
Knox was too cool for the room in his black pants and T-shirt. He even
Article continues below advertisement
Braddock's suit claimed one of the film's producers, Edin Sarkic, had previously read his book and had discussed making a movie out of it. Three weeks before In the Land of Blood and Honey came out, Braddock sued Jolie, GK Films and distributor Film District.
But on Friday, U.S. District Judge Dolly Gee said there weren't enough similarities between The Soul Shattering and the movie to prove copyright violation and she ordered Braddock to show cause why the action shouldn't be dismissed without prejudice by April 12.