Married To The Mob No More: VH1 Reality Star Alicia DiMichele Can't Associate With Known Mobsters, & More, As Conditions Of Her Probation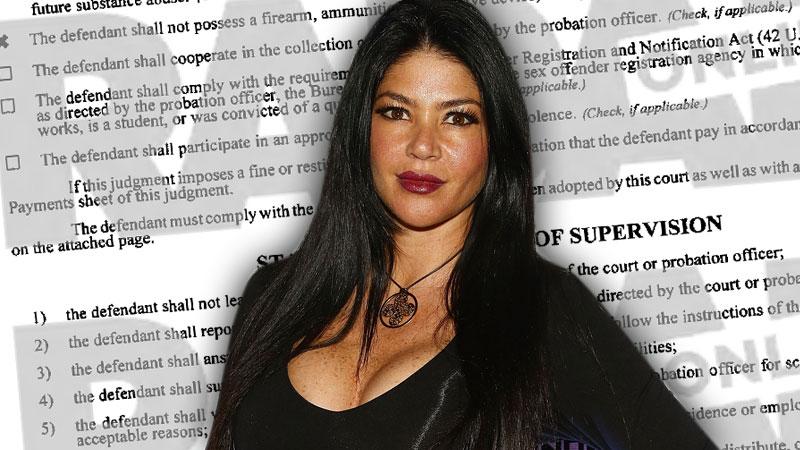 Alicia DiMichele, of Mob Wives fame, will have to avoid being just that — at least until 2018, as the embattled reality star Tuesday was officially barred from contact with anyone linked to organized crime in accordance with her four-year probation on an embezzlement conviction.
The brunette beauty, who was convicted with husband Eddie Garofalo in connection with conspiracy to embezzle from an employee welfare benefits plan (linked to their trucking company) will be permitted to keep in touch with her imprisoned spouse, as virtually the only exception to the rule. (He remains in custody on a 7-year sentence on a conviction for murder conspiracy, extortion and witness tampering, among other charges.)
Article continues below advertisement
DiMichele must also accede to the following stipulations in accordance with the terms of her probation: regular check-ins with a probation officer, with full disclosure of her current finances; no excessive boozing or possession of drugs or drug paraphernalia; steady employment over the entire four years; and no possession of "a firearm, ammunition, destructive device, or any other dangerous weapon."
The mother-of-three must remain in the judicial district, unless she's granted permission from supervising authorities; and ordered to undergo a mental health treatment program.
As we previously reported, DiMichele last month agreed to repay $40,000 in restitution to her victims, but will get to keep the cash she earned as a star of the VH1 program.