Exclusive
Sunny Hostin & Lauren Sanchez Are New Frontrunners For 'The View' Vacancies — Who'll Get The Gig?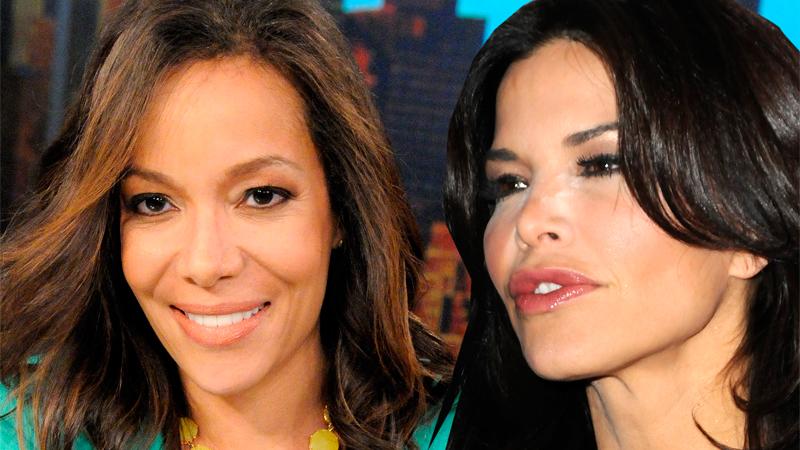 The view from the top could look pretty nice for two women in the running for spots on ABC's hit daytime show. RadarOnline.com has learned exclusively that CNN's Sunny Hostin and veteran TV reporter Lauren Sanchez are the top picks to take over the two open seats on The View.
The news comes after the sudden exits of Jenny McCarthy and Sherri Shepherd from the show last month.
Hostin, CNN's legal analyst for American Morning and anchor for ABC News, has had multiple appearances on the popular morning talk show, but there's a snag with her current gig.
Article continues below advertisement
"They're having issues because CNN won't let her out of her contract," a source tells Radar.
In the meantime, Sanchez is close to an offer, says a second source.
The former So You Think You Can Dance host , who's also had recurring roles on Extra and Good Day L.A., is married to Patrick Whitesell, co-CEO of William Morris Endeavor, the mega talent agency that also reps comeback queen — and View co-stars — Rosie O'Donnell and Whoopi Goldberg.
"Lauren represents the conservative Latina that they really want," said the source, adding that Sanchez will be working her interviewing skills as a guest host Wednesday with a surprise celeb appearance by Mel B.
"Execs want to see what Lauren can do with other strong personalities on the panel, " continued the source.
Shepherd and other ABC on-air veterans like Michael Strahan are lobbying the network for Sanchez, who's also been a View guest host over the years, to get a permanent position.