Exclusive
Fired Felon? Teresa Giudice On The Chopping Block With Bravo Over Diva Behavior — She 'Isn't Worth' $700K Salary, Claims Source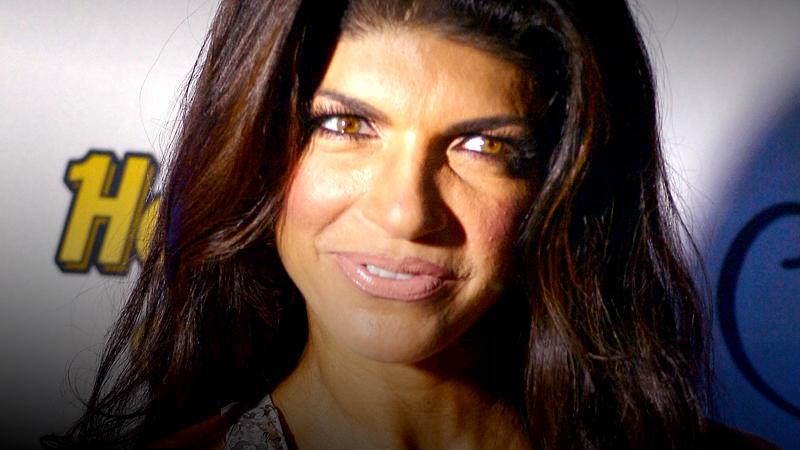 What would Real Housewives of New Jersey be without Teresa Giudice? According to Bravo, it could be much less of a headache! RadarOnline.com has learned that the network is considering firing the legally troubled Jersey girl over the show's tanking ratings and her increasingly outrageous behavior. Could this be the end of an era?
"Bravo bosses are starting to think that Teresa just isn't worth keeping around if her diva behavior continues," an insider revealed. "The network is very sensitive to the fact that she is facing a looming prison sentence, and has tried to work with her during this difficult time. But Teresa has cut back substantially on media appearances to promote the show, and has been acting like a diva, as the New York Post story last week revealed. From being unhappy with the choice of alcohol, and the dress she wore, Teresa complained the entire time."
Article continues below advertisement
Such behavior "just detracts from the show and creates more drama," the insider said. "Teresa has been openly voicing her criticisms and complaints to anyone who will listen, and thinks there is no way she would ever be fired from the show." But she could find out the hard way that she's wrong.
In a sign of growing tensions, Giudice had been scheduled to appear on Andy Cohen's Watch What Happens Live on Sunday night, but at the last minute, the appearance was nixed by Bravo.
In her place, Giudice's cousins, former RHONJ cast member Kathy Wakile and her sister, show regular Rosie Pierri, subbed as guests.
"Teresa was notified by Bravo on Friday that her appearance on Sunday's show was being canceled," a Bravo insider previously told Radar. "No official reason was given, but the network has been upset with Teresa for not doing as many promotional appearances for The Real Housewives of New Jersey."
Meanwhile, RHONJ ratings are tanking. During the 8 pm time slot, only 2.14 million viewers tuned in, for the first episode, with approximately 1.17 million of those aged 18-49, according to Bravo ratings. These are the lowest ratings ever for a RHONJ season premiere, even lower than their 2009 freshman season, which raked in 1.26 million viewers aged 18-49.
The source added, "Teresa should start treating the producers and network executives with dignity and respect. They don't have the time nor patience to deal with her temper tantrums. Teresa should recognize her only source of income is from the show."