Crime Pays! Teresa Giudice Making $700K For The Current Season Of 'RHONJ' — & It's All Going To Legal Fees, Claims Source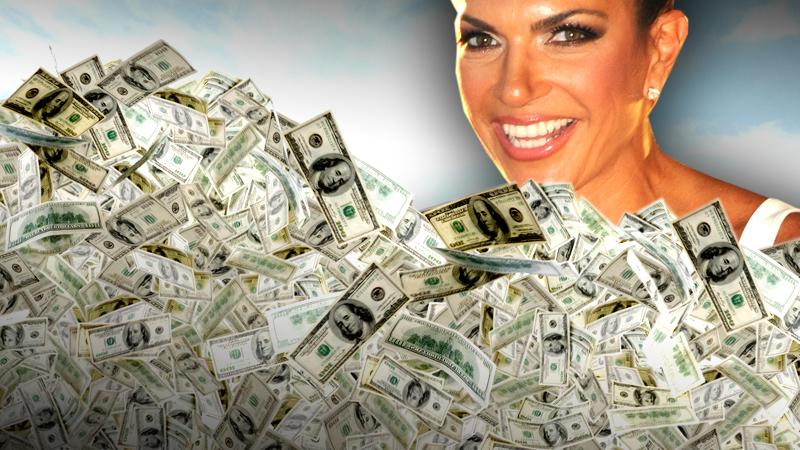 Season Six of The Real Housewives of New Jersey could be Teresa Giudice's best yet — as far as her salary is concerned. RadarOnline.com has learned that the fan fave is raking in a hefty $700,000 for the current season of Bravo's show. But unfortunately, a source says, nearly all of that is going right back out to pay for hefty legal fees in connect with her fraud case, leaving the mom of four seriously strapped for cash.
Article continues below advertisement
Giudice is indeed "pulling down a whopping $700,000 for Season Six," a source confirmed. "Despite that huge paycheck, most of that money is going to pay for Joe and Teresa's legal fees. There will also be expected fines assessed to the couple when they are finally sentenced in September, and Teresa has been told that could be up to $250,000."
Now, "The family has hardly any other income coming in, and everyone knows that Teresa has been the sole breadwinner for some time," the source revealed. "The problem is that Teresa hasn't scaled back on shopping sprees, especially for their daughters."
Ratings for Sunday night's Real Housewives of New Jersey premiere were a major disappointment, but the cast members are laughing all the way to the bank!
"Dina Manzo is earning $100,000 for this current season, with an option to return for another run, with a salary increase," an insider told Radar. "New cast members Nicole Napolitano, Teresa Aprea and Amber Marchese are earning $60,000 for their work. Amber has been telling friends her salary wouldn't even cover her clothing allowance for one year!" Melissa Gorga is earning $250,000, according to the source.
Meanwhile, "Teresa stays up late at night when the girls and Joe are asleep and tries to come up with ideas to make a quick buck," said the source. "She feels very limited in the paid promotional appearances she can do with the sentencing date approaching. It can't appear that Teresa is trying to capitalize and profit from the bankruptcy and fraud charges that she plead guilty to. The idea of losing her home and the lifestyle is just to much for her to deal with."