Prison? Let's Party! Teresa Giudice Hosting 'RHONJ' Premiere Bash Weeks Before Sentencing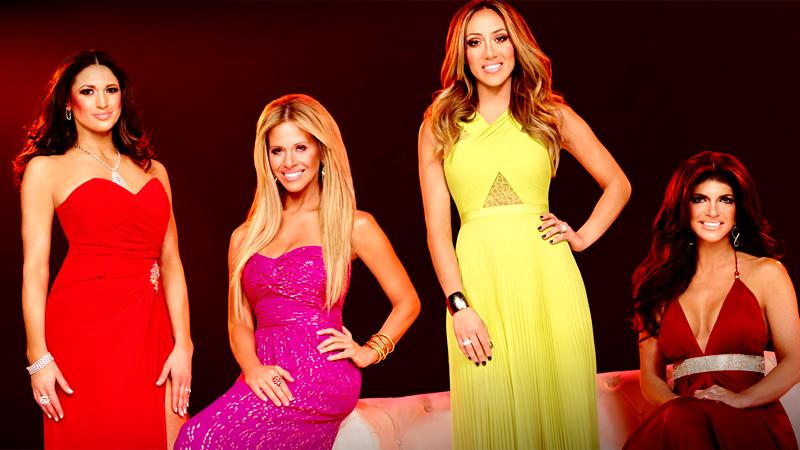 Article continues below advertisement
Proceeds will be donated to Project Ladybug, which was founded by Manzo to help children with cancer.
Giudice was bashed for a similar appearance last month at a Jersey bar, when fans took to Twitter slamming the establishment for "supporting a criminal."
And Giudice came under fire earlier this year as well when she was caught charging fans at a book signing.
During a meet and greet at The Posche Spring Soirée in Garfield in March, she was seen accepting CASH ONLY — with no receipts — for her book and signature!
However, a source close to Giudice previously told Radar, "The arrangement was always that Teresa would be giving all proceeds to the Nephcure Foundation, which seeks to find a cure for debilitating kidney diseases. Teresa had several expenses related to the book signing, and several vendors that had to be paid. All of the profits were donated to the charity. In no way whatsoever was Teresa trying to make a quick buck."
Giudice later made a $400 donation to the Nephcure Foundation.
Giudice, 41, and her husband Joe were charged with 41 counts of fraud and tax evasion and after pleading guilty and ultimately taking a plea deal, both face large fines and prison time.
She could face 27 months in prison, while her husband could get 46 months and is likely be deported back to Italy. They will be sentenced in September.
Do you think Teresa should be partying or staying out of the spotlight until her sentencing?