Exclusive
No Emotion, No Regret! The Chilling Words & Bizarre Antics Of The Most Hated Father In America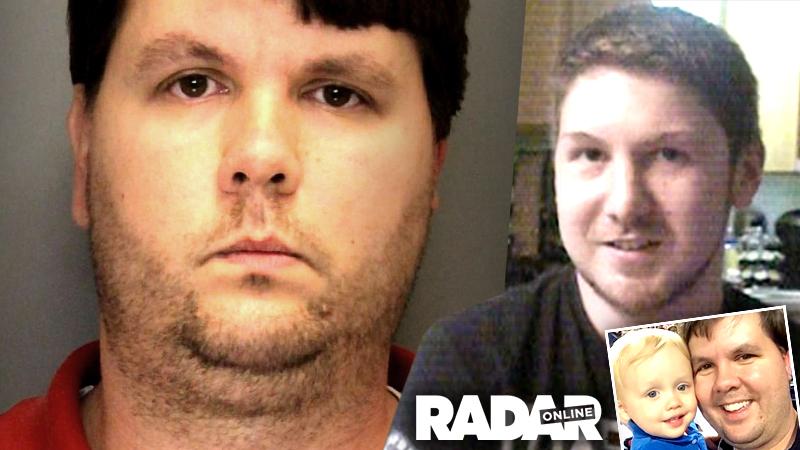 Article continues below advertisement
Harris claimed he forgot to drop his son off at daycare and only realized after he found him in the family SUV, unresponsive.
And now in an exclusive jailhouse video interview with Mark Wilson, who sat next to Harris for two hours in the Cobb County Jail booking room the day he was arrested, his cold and unremorseful behavior is revealed.
"He came in there about an hour after I got there I guess and sat right next to me. And first words out of his mouth were, 'What's up guys?' like nothing happened, like normal," Wilson, 21, told Radar.
"I don't know, he just seemed like there was no emotion whatsoever in his voice, in his attitude, anything. He asked me why I was in there and I told him my story. I never asked him why he was in there but just from talking to him and seeing him I would've thought it was nothing, just something minor.
"We talked and just had a normal conversation there was no remorse in his voice, attitude, anything. It was just flat."
Article continues below advertisement
radar_embed service=5min.com src="http://pshared.5min.com/Scripts/PlayerSeed.js?sid=1126&width=570&height=351&playList=518323594"
Wilson says it wasn't until he was released the next day -- serving one day for a DUI -- that he read about the news of Cooper's death and Harris' involvement online.
"I couldn't believe that's why he was in there. It was really shocking to be honest. If I had to guess, from what I saw of him, I would assume that he did it on purpose," Wilson said.
"Just because there was no tears, nothing, just having normal conversation with people just after his son died. There were no tears. No sadness at all."
Wilson continued, "I don't know, there was no sadness in the way he was acting. It was all just like he was really far removed from the whole situation. If I had to judge it, I would've thought that he did it on purpose just by the way he acted and talked and his whole attitude towards everything. I couldn't tell any amount of emotion. I was shocked … I was in disbelief."
Article continues below advertisement
Harris lost his job at Home Depot on July 10 after being accused of felony murder and second-degree child cruelty.
Upon checking Harris' tech gadgets it was discovered he'd read four articles on a Reddit page called "child free," leading authorities to believe little Cooper's death may have been premeditated.
The Georgia father also allegedly searched the Internet for information on how to survive in prison and how hot a car needed to be in order to kill a child.
Equally as disturbing, while his son was sweltering to death in his car, Harris was reportedly sexting up to six women.
"I just don't see how someone, a father, could act completely normal and calm in a situation like that, especially like two, three hours after the whole thing happened," Wilson concluded.
"It was a little weird. And then on top of that, it was the fact you know of how calm he was during the whole situation. It did creep me out a little bit.
"He acted like it was an inconvenience for him to be there, to be honest."