Family Feud: Melissa McCarthy Reportedly Won't Attend Cousin Jenny McCarthy's Wedding – War Explodes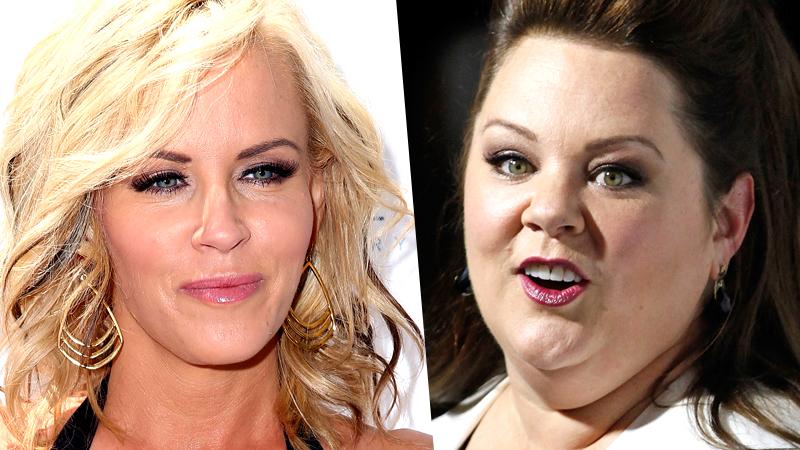 Hollywood is no stranger to family feuds, and another one is about to blow up!
Tammy actress Melissa McCarthy won't be attending her cousin, Jenny McCarthy's, wedding to New Kids on the Block singer Donnie Wahlberg, The National ENQUIRER is reporting.
Sources tell The ENQUIRER that their fight dates all the way back to the years Melissa struggled to become a successful actress.
"The cousins were close at one time, but they've grown distant over the past few years," a source said.
Article continues below advertisement
Their family feud hasn't remained a private affair, as both Melissa, 43, and Jenny, 41, took it public when they made separate appearances on Howard Stern's radio show. Melissa admitted to the radio host that she wouldn't be attending her cousin's nuptials because "we are on opposite worlds now…" referring to her living in Los Angeles while Jenny resides in New York City.
When Jenny appeared on Stern's show a few weeks later, she claimed her cousin would be invited. But one of Jenny's pals later dished to The ENQUIRER that her invitation wasn't part of the original plan.
"Before Howard put her on the spot, Jenny had no desire to invite Melissa to her wedding.
"Jenny feels she helped Melissa get a leg up in the business. But now that Melissa's career is skyrocketing, Jenny feels Melissa doesn't have time for her."
Melissa served as a production assistant on her cousin's short-lived variety show back in 1997 and also appeared on it once. But the blonde bombshell allegedly told Melissa that she would have to lose weight in order to make it in Tinseltown.
"That really hurt Melissa, and now she's having the last laugh," said the source. "She's proving you don't need to be a size 2 with fake boobs to make it!"