Melissa McCarthy Admits, 'Sometimes I Wish I Were Just Magically A Size 6'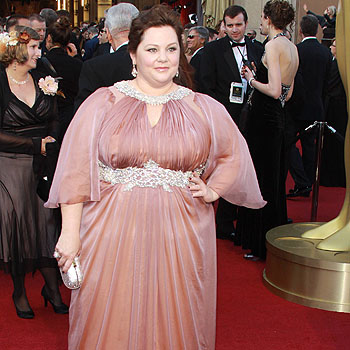 Article continues below advertisement
"Sometimes I wish I were just magically a size 6 and I never had to give my weight a single thought," admits McCarthy, who plays tennis and does Pilates to stay in shape. "But I am weirdly healthy, so I don't beat myself up about it – it wouldn't help, and I don't want to pass that on to my girls."
Considering her healthy lifestyle, the actress, who is in the process of designing a plus-sized clothing line, doesn't understand why she isn't a lot skinnier.
"I don't really know why I'm not thinner than I am. I don't really drink soda; I don't have a sweet tooth, and we eat healthfully at home."
However, no matter how big or small her friends are, the actress points out that most people she knows are never happy with themselves.
"Pretty much everyone I know, no matter what size, is trying some system. Even when someone gets to looking like she should be so proud of herself, instead she's like, 'I could be another three pounds less; I could be a little taller and have bigger lips.' Where does it end?"