Melissa McCarthy Slammed As Tractor-Sized, Obese, Hippo By NYC Film Critic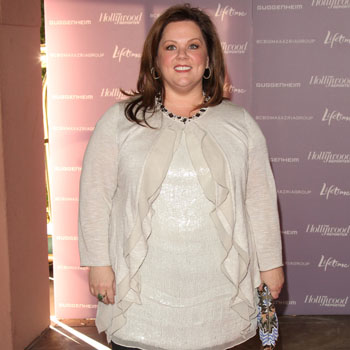 A New York film critic has come under fire after calling funnywoman and fan favorite Melissa McCarthy "tractor-sized" and a "hippo" in a scathing review of her latest movie, RadarOnline.com reports.
Readers of Rex Reed's film page in the New York Observer responded negatively to the film buff's take on Identity Thief, which was released Friday, in particular his attack on the Bridesmaids star.
Reed wrote, "McCarthy (Bridesmaids) is a gimmick comedian who has devoted her short career to being obese and obnoxious with equal success."
Article continues below advertisement
The critic continued to pick on McCarthy's appearance, calling her a "female hippo" and "tractor-sized."
But McCarthy's fans were quick to disagree – and flooded the comments box at the bottom of the review, which at one point tallied 503!
Reader Grae Drake wrote, "Rex Reed, what is wrong with you? What benefit is there to attacking Melissa McCarthy personally when you're supposed to be talking about the quality of the film? There are so few people you can count on in this over-saturated industry for true film criticism, and you just ruined any remaining shreds of credibility you had."
Another reader vowed never to read the publication again. "Wow, this review is seriously offensive," Asia Wall said. "Calling McCarthy a tractor-sized hippo? Remind me never to read The Observer again."
Comments also made their way on Twitter and other social media networks slamming Reed's work.
"Rex Reed being gored in a hippo stampede would be an appropriate karmic retribution," Twitter user @pajiba wrote.
McCarthy, 42, has spoken about her weight problems before, saying she wishes she was smaller, but she told Good Housekeeping that tries to stay healthy.
"Sometimes I wish I were just magically a size six and I never had to give my weight a single thought," McCarthy confessed.
"But I am weirdly healthy, so I don't beat myself up about it - it wouldn't help, and I don't want to pass that on to my girls."