Exclusive
Broke! Kelly Rutherford Won't Be Seeing Any Of Her Earnings For A Very Long Time As She Struggles To Pay Off More Than $2 Million Legal Debt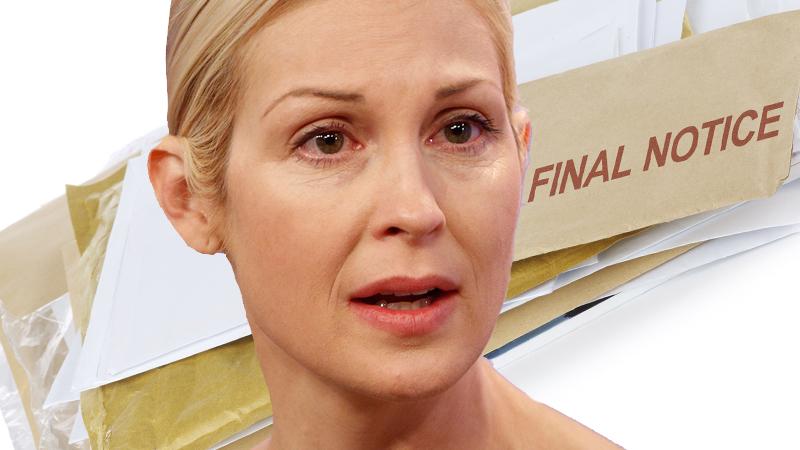 So long, Upper East Side. Former Gossip Girl star Kelly Rutherford is drowning in debt and barely getting by! RadarOnline.com can exclusively reveal the court documents that show the actress' latest financial fiasco as she desperately struggles to whittle down the over $2 million in legal fees that she owes in her nasty child custody battle over her son Hérmes, 5, and 3-year-old daughter Helena with ex-husband Daniel Giersch.
Article continues below advertisement
The papers, filed on July 18 and obtained by Radar, detail how Rutherford won't see a dime of the residual payments she still earns from former acting jobs. In fact, since she filed for bankruptcy last summer, the trustee in her bankruptcy case, Jason M. Rund, has confiscated a total of $69,500.27.
Notes the trustee, "The residual payments will continue to be collected until I determine in my business judgment they are of inconsequential value to the estate."
Unfortunately for Rutherford, that puts her in a real fiscal pinch. The once successful 45-year-old star now relies on an income of just $1,279.33 — a far cry from the $486,000 she used to pull in annually while Gossip Girl was on the air.
And according to the court papers, there's no end in sight to Rutherford's misery. "At this juncture I am not able to provide an estimated time when the Trustee's Final Report will be submitted," states Rund.
Still, Rutherford insists the legal bills have been worth it. She has said, "I will never stop fighting for my children. They're my babies and they're very young and this is going to affect them profoundly and I want to be there as much as I can to show them that this isn't my fault, this isn't something I wanted."