Keeping It Quiet! Michael Skakel Wants Infamous 'Hoffman Tapes' Suppressed In New Trial - Solving Martha Moxley Murder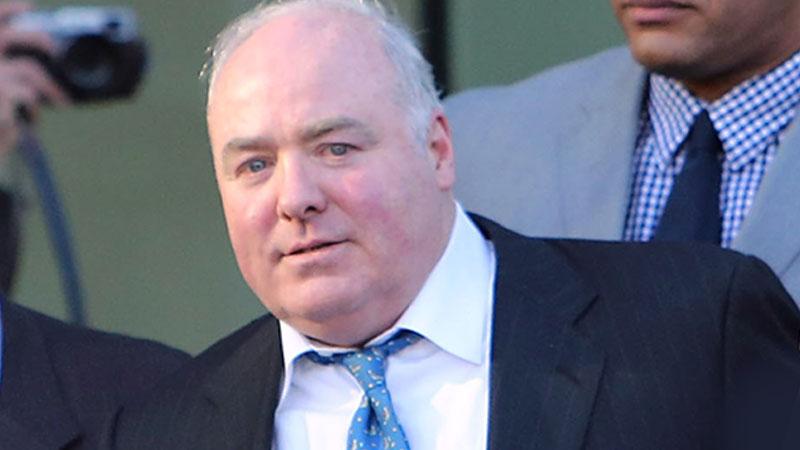 Facing a new trial, Kennedy cousin Michael Skakel is desperate to suppress the conversation tapes between him and Richard Hoffman, the ghostwriter he contracted to write his memoir, Dead Man Talking: A Kennedy Cousin Comes Clean.
Their taped conversations mention Skakel's activities the night before Martha Moxley's murder. His questionable actions involved masturbating in a tree outside the victim's home. These tapes, dubbed the "Hoffman Tapes," would later prove crucial in the trial that would ultimately convict him of murdering the 15-year-old.
Article continues below advertisement
However, a judge ruled that Ethel Kennedy's nephew, 53, had received an unfair trial, so now Skakel is awaiting a new one. His legal team is hoping to score a victory in preventing the "Hoffman Tapes" from being admitted as evidence in the new trial. Attorney Stephan Seeger filed two motions in the Superior Court in Stamford, Conn. Tuesday to suppress the tapes and other personal effects, according to Greenwich Time.
MORE ON:
Celebrity Justice
The motions filed state that state investigator Frank Garr "essentially duped" Hoffman in 1999 to obtain the tapes, photographs and documents, the Greenwich Time is reporting. The investigator allegedly convinced Hoffman that he had obtained a warrant for the goods, so the ghostwriter "had no choice but to provide the private and confidential materials to Garr," the motions state.
The "Hoffman Tapes" surfaced in the 2002 trial for Moxley's murder. On them, Skakel says, "'I remember thinking, 'Oh my God, if I tell anybody I was out that night, they're gonna say I did it.'"
Moxley was found in her yard, bludgeoned to death with a golf club, the next morning, Oct. 31, 1975.