Justin Bieber Charged With Misdemeanor Vandalism For Alleged Egging — To Be Arraigned Today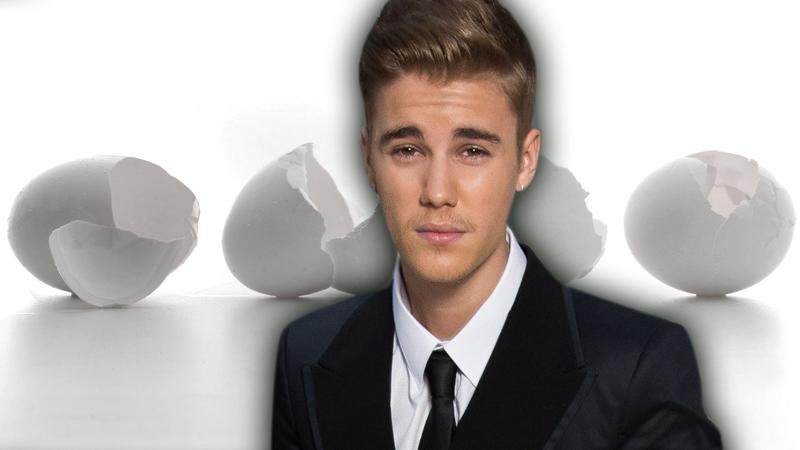 Justin Bieber was charged on Wednesday with misdemeanor vandalism for allegedly egging his neighbors home earlier this year, RadarOnline.com is reporting.
The childish prank caused a whopping $20,000 in damages to the Calabasas, Calif. house, leaving the Los Angeles County District Attorney to decide whether they should file as a misdemeanor or felony.
Bieber, 20, is set to be arraigned on Wednesday in Los Angeles at 1:30 P.M. local time, but the Canadian pop brat is not expected to appear himself.
Article continues below advertisement
As Radar previously reported, the LA County Sheriff's Department completed their investigation of the incident — where Bieber was allegedly caught on video by the homeowner during the attack — and passed it on to the DA where they suggested a felony charge.
"This was the second time the case was turned over to the DA. It had been turned over about a week and a half ago, but was kicked back to law enforcement for further investigation," an insider told Radar at the time.
"It's never a good sign when that happens, as it usually indicates the evidence doesn't support bringing charges. Cops always ask for the maximum charges, but it's always up to the DA for final determination."
In Feb. a source told Radar that Bieber would likely land a misdemeanor because the DA just didn't have enough evidence to get a felony conviction.
"There just isn't enough compelling evidence to file a felony vandalism charge against Justin, period," the source told Radar.
"The Los Angeles County Sheriff's Department/Lost Hills Station has been extremely over-zealous in their investigation involving Justin."
A source tells Radar everything will be resolved today, with reports that Bieber will make a plea deal with the DA to avoid jail time.
He will reportedly have to complete community service and will be on probation for one year.
Stay with Radar as the story develops . . .