Too Little Too Late? Groveling Justin Bieber Apologizes For SECOND Racist Rant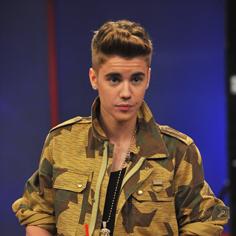 Racism in America has been an unfortunate theme this week, with Justin Bieber – of all people – adding to the growing evidence that racism is still alive.
After not one, but TWO videos leaked of the "Beauty and the Beat" singer using the N-word, the Biebs has decided to finally apologize – in more ways than one.
He took to Instagram Wednesday night to post a picture of an excerpt from the Bible that alludes to confessing one's sins.
Article continues below advertisement
He did not, however, mention what inspired the post – until today.
The 20-year-old released a statement to E! News in which he addresses his wrongdoing.
"Facing my mistakes from years ago has been one of the hardest things I've ever dealt with," the artist says. "But I feel now that I need to take responsibility for those mistakes and not let them linger."
Bieber also recognized that his actions could affect many around the globe, as he is probably a role model for a lot of teenagers.
"I just hope that the next 14-year-old kid who doesn't understand the power of these words does not make the same mistakes I made years ago. At the end of the day I just need to step up and own what I did."