Exclusive
Justin Bieber Will Likely Get Misdemeanor, Not Felony Vandalism Charge From District Attorney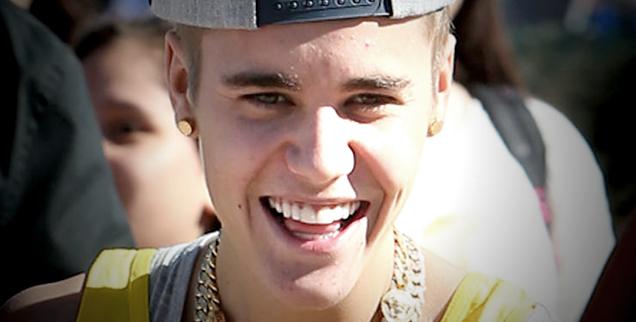 Egg-citing news for Justin Bieber!
The troubled singer will likely dodge a felony vandalism charge in connection with the egg throwing incident with his neighbor, because the Los Angeles County District Attorney's Office doesn't believe there is enough evidence to get a conviction and is inclined to file a misdemeanor vandalism charge, RadarOnline.com is exclusively reporting.
"There just isn't enough compelling evidence to file a felony vandalism charge against Justin, period. The Los Angeles County Sheriff's Department/Lost Hills Station has been extremely over-zealous in their investigation involving Justin," a source close to the case told Radar.
Article continues below advertisement
"Sending over a dozen squad cars to execute a search warrant at his house, issuing press releases when the investigation is handed over to the DA filing, it's just not done to the average guy. The DA's office will review the file, and determine what charges if any will be filed against Justin....it's looking like it will be a misdemeanor vandalism charge. The estimate for repair of $20,000 to the neighbor's house are just overblown, period. Yes there was some minor damage, but nowhere near that amount."
On Thursday the case was officially handed over to the DA. Law enforcement passed the case onto prosecutors with a strong recommendation the "Confident" singer face felony charges for his alleged actions in the yolk-soaked incident.
A source told Radar Thursday's move marked "the second time the case was turned over to the D.A.'s office," as it "had been turned over about a week and a half ago, but was kicked back to law enforcement for further investigation."
Article continues below advertisement