Eggs Bieber-dict: Neighbor Claims Bad Boy Justin Pelted His House With 20 Eggs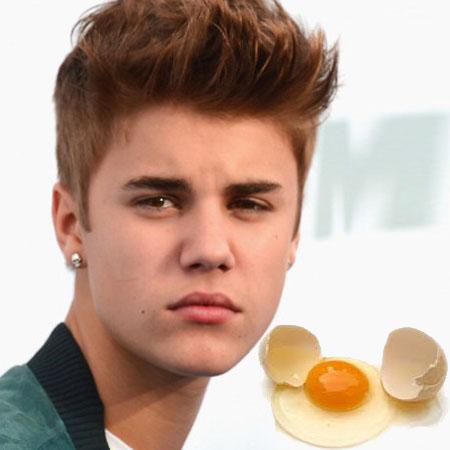 Police were summoned to Justin Bieber's Calabasas neighborhood Thursday, RadarOnline.com has learned, as a neighbor said the prankster pop star threw as many as 20 eggs at both him and his house.
The neighbor, according to online reports, said he summoned L.A. County Sheriff authorities to their posh neighborhood at around 7:30 PM, as he saw the "Baby" singer pitching the eggs at his front door.
The neighbor said he ventured out to his balcony, where he spotted the Canadian singer tossing the eggs, and asked him, "What the hell are you doing?"
Article continues below advertisement
At that point, the neighbor said that Bieber began chucking the eggs at him, as they yelled at one another, until the Biebs retreated back into his mansion. The neighbor gave his account of the incident to police, who took an incident report on the matter.
It's the latest in a string of immature incidents connected to the singer, whose raised eyebrows with his behavior both at home and on the road.