Word On Justin Bieber's Street After Fight: Neighbor Talked About Setting Him Up To Sell Photos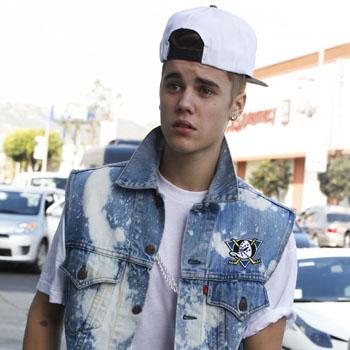 One of Justin Bieber's neighbors told people she planned to take and sell photos of the star just weeks before his run-in with a 47-year-old neighbor who filed a police report against Justin, RadarOnline.com has learned exclusively.
Word got back to Justin that his neighbor wanted to take and sell photos, and that caused him to plant $100,000 worrth of shrubs to block her view.
That neighbor is EXTREMELY close to the man who filed a police report against Justin recently, RadarOnline.com has learned from a source close to the situation.
Article continues below advertisement
"This neighbor told people that Justin moving into the neighborhood was a chance to make money by selling photos of him," the source said. "And that got back to Justin, who put in hedges to block the view.
"The neighbor also said money could be made by selling information and that the neighbor already had a direct pipeline to several media outlets."
Justin's neighbor charged onto his property Tuesday, screaming at the star and claims that Justin was driving recklessly around the neighborhood. The man told police that Justin spit in his face.
Not so, the source tells RadarOnline.com.
"This guy ran onto Justin's property, trespassing, and screaming so Justin went inside and let his security handle it," says the source. "A lot of crazy people have threatened to harm Justin in the past.
"When someone comes charging onto his property, that's something he has to be worried about and that's why he has security."
Indeed, earlier this year a prisoner in New Mexico hatched a plot to have Bieber killed and castrated. The prisoner was caught discussing the plot over the phone with friends on the outside.
The man behind the plot, which was caught on audiotape, is serving two life sentences for raping and murdering a 15-year-old girl.
"When you deal with people plotting to kill you, of course you are going to be alarmed when someone trespasses onto your property screaming," a source said.