Justin Bieber On Selena Gomez Heartbreak: 'I'm Not In The Happiest Place That I've Ever Been'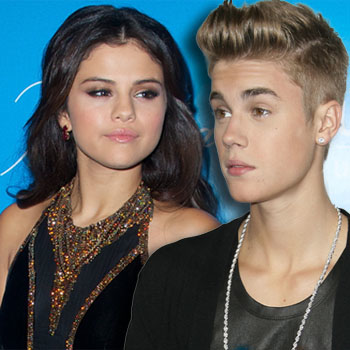 Breaking up isn't easy, even when you are Justin Bieber!
The 18-year-old pop sensation opens up about his recent split from Selena Gomez in the latest issue of The Hollywood Reporter, admitting that he is having a really hard time – and RadarOnline.com has the details.
"I'm not in the happiest place that I've ever been," he reveals. "I'm trying to get through what I'm going through."
Bieber, who penned a song, Nothing Like Us, about what happened between him and Selena, continues to discuss his heartbreak and how he is coping.
Article continues below advertisement
"I'm trying to get through what I'm going through," he said.
"Like I said, I have my really close friends to cheer me up and keep me going."
On all the relationship rumors between himself and Selena and the back-and-forth performances of Cry Me A River, Bieber fails to address the cheating allegations but insists that most of the chatter is untrue.
"There's so many rumors," he said. "People say I call Selena every day and she won't pick up the phone or I'm chasing her down, and these are all fake stories."
MORE ON:
Celebrity Romance