Justin Bieber's Stoned Sex Romp With Nursing Student Drove Away Selena Gomez, According To Star Magazine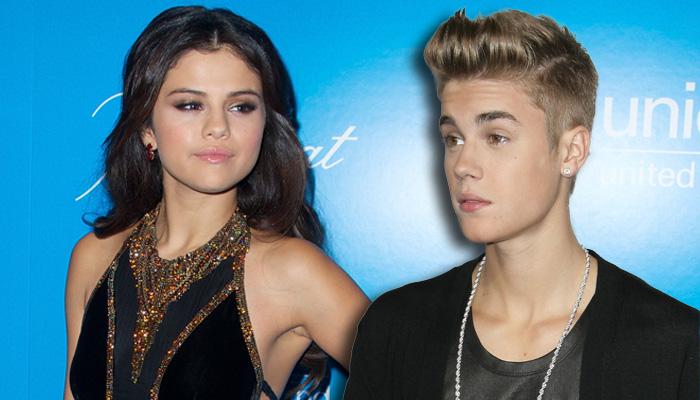 Justin Bieber's debauchery-filled evening in Los Angeles -- in which, in a stoned haze, he engaged in sexual activity with a 22-year-old nursing student -- was the last straw in his 2-year relationship with Selena Gomez, sources tell the new issue of Star.
On December 21, an insider tells the magazine, the 18-year-old pop star joined rapper Lil Twist and nursing student Milyn "Mimi" Jensen around 6 p.m at the Beverly Hills Four Seasons.
Article continues below advertisement
"They all went to buy weed at a smoke shop on Olympic Blvd. in Hollywood," the insider said, "then they got food at McDonald's and went back to the hotel."
At the hotel, the group smoked marijuana and drank a chemical concoction known as "sizzurp" throughout the night. From there, they went to the Baby singer's $6.6 million Calabasas mansion, where Justin opened up about his fondness for tattoos and Xanax, as well as his plans to build a hookah room in the house.
After that, Justin held Mimi's hand, and showed her the breathtaking view from his backyard. The insider said that Mimi said Justin was really kind, romantic -- and stoned -- after he'd been "smoking pot all night."
The group returned to the Four Seasons, where the coupling between Mimi and Justin continued in his bedroom suite.
"Justin surprised her by saying, 'I want to know if you taste good.' He started kissing her cheek and ear and neck and then her whole body," the insider said. Then, the Biebs removed Mimi's clothes and engaged in sexual activity with her.
Article continues below advertisement
Justin, who stayed clothed the entire time, ended things quickly after the marathon session, despite Mimi's hopes he'd take things further.
"He seemed out of it, and even though he didn't ask Mimi to leave, she decided she should go," the source said, noting that Justin didn't kiss her on the lips.
Mimi, who had no comment when contacted by Star, "thought Justin was single, and he definitely acted like he was," the source said.
Shortly afterwards, Selena called it quits with Justin, and has since gone public about the relationship's definite conclusion, having been spotted with a mystery man following her concert in New York over the weekend.
For more on this story, check out this week's Star magazine -- on sale Thursday.