Exclusive
Jingle Ball 2012: NeNe Leakes Says Justin Bieber Was 'Sure Enough Naughty' This Year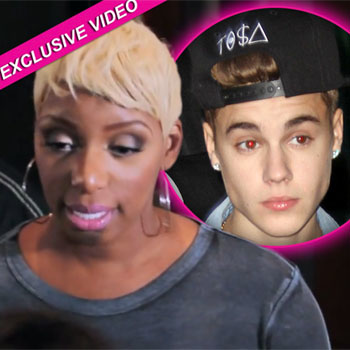 Article continues below advertisement
Never one to hold back, Real Housewives of Atlanta and The New Normal star NeNe Leakes shared whether she was naughty or nice this year and labeled the Biebs as naughty.
"I was very nice this year and I was also very blessed," NeNe exclusively told RadarOnline.com's Kinsey Schofield.
"Oh honey, Justin probably was sure enough naughty. You know at that age you know, you do all kind of silly things so you make all kind of dumb mistakes. But I tell you, that's the age to do it. That is. And then once you get older you're like, 'I never did that! Are you kidding me?'"
Dancing with the Stars judge Carrie Ann Inaba felt the opposite though saying he's too young to be naughty.
"I think he's nice. He's just so darn cute!", Carrie Ann said. "He's too young to be naughty, in my mind, he's a young cutie."
And fellow DWTS star Mark Ballas points the finger at his dancing pal Derek Hough for breaking the news to him that there's no Santa Claus when he was just a tyke!
"I think Derek told me when I was like nine… He was like, 'You know Santa's fake,' and I was like, 'Waahhhh!'" Mark told RadarOnline.com.