Exclusive
Justin Bieber In 'Party Mode' During Bender Down Under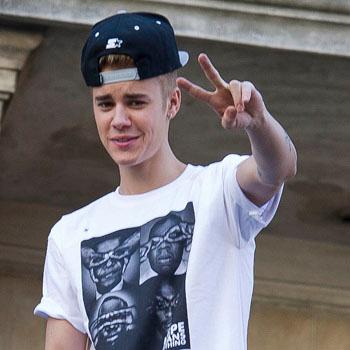 With ticket sales for his Australian concerts going down the tubes, Justin Bieber decided to party away the pain, kicking off a three-day nightclub bender just hours after his arrival in the eastern Australian city of Brisbane.
Just hours after his arrival on Sunday night, Bieber headed straight to Sin City nightclub, where he was spotted partying it up in sunglasses and no shirt.
While there, RadarOnline.com has learned, Bieber's every need was overseen by VIP host Charlie Embley who excitedly posted on Facebook, "Partied with Justin Bieber at Sin City The Nightclub Gold Coast, then at his private after party until early hours of the morning! … Watch out he's in party mode until his concert this Wednesday!"
Article continues below advertisement
Indeed, the very next night Bieber was back at it, hosting a private party at a penthouse on Surfers Paradise beach. Rumored to have taken place in the Moroccan complex, the party featured "dozens of scantily clad women," "loud music and strobe lights," and "multiple guards at the entrance to the resort and floor," according to the Herald Sun. Other eyewitnesses claimed that staff from the nearby Vanity nightclub were spotted ferrying carts of liquor bottles up to the party.
As at other Bieber bashes, photos were a strict no-no. "He's really anti-photo," party guest Kirra Longmuir posted on Facebook, promising friends, "but I'll try to ask him later."
Longmuir promised friends she'd try to take him out on the town, and sure enough, Bieber was spotted partying at Vanity nightclub as his own bash continued to rage in the penthouse.
Perhaps because of his loud Monday night bash, Bieber reportedly transferred to the QT Hotel on Tuesday, the day of his first Brisbane concert.