Un-Beliebers? Justin Bieber Ticket Prices Slashed Nearly 50% In The Wake Of New Scandals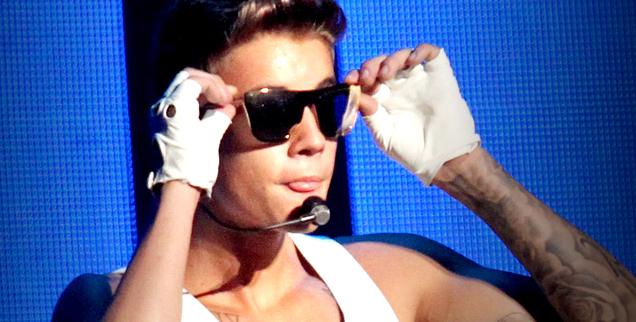 As Justin Bieber's behavior spins out of control, are his fans becoming un-Beliebers? Sales for his most recent singles have been disappointing, and now, RadarOnline.com has learned, ticket sales for his Believe world tour are tanking too.
In Australia, for example, where he is due next week, "you almost can't give a JB ticket away," news.com.au reports from Melbourne.
Calling his show "the concert no one wants to go to anymore," the paper cites several statistics that should give Bieber's handlers pause.
Article continues below advertisement
According to Alex Levenson, the head of ticket resale marketplace viagogo, fans are trying to resell their tickets at a rate that is 187% higher than occurred with One Direction, a group with a comparable market, last month.
Bieber "is doing a very good impression of an enfant terrible," Levenson said, "which seems to be putting off his fans and driving their parents to resell tickets."
With the glut of unsold tickets on the market, the average price has dropped 41% compared to his last tour Down Under, Levenson says. In fact, Levenson claims prices have dropped 23% on average in just the last month, which has seen Bieber hit up a strip club in Houston, visit a brothel in Brazil, cancel a concert mid-show and allegedly sleep with a Brazliian porn star.
According to Levenson, at least, the shrinking sales are no coincidence, but the result of the fact that Bieber's "new bad boy persona seems to be putting people off."
Indeed, on Twitter, fans seemed to rejoice in the news that Bieber was perhaps seeing consequences for his behavior: