No Partying, No Groupies: Fancy Hotel Makes Justin Bieber Agree To Terms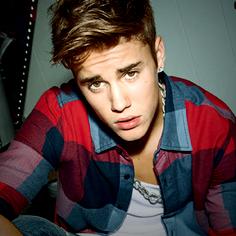 Apparently, the word is out about Justin Bieber's hell-raising ways on the road, as a New Zealand hotel hosting the pop star and his entourage have made him ink a pact prohibiting bad behavior prior to his stay at their establishment.
"Justin will be thrown out if doesn't follow the rules," an insider told the Daily Star regarding the venue, the Langham Hotel in Auckland. "They don't care who he is.
Article continues below advertisement
"His management were made to sign a contract, which included a long list of demands, stopping him from partying and disturbing other guests."
Among the stipulations Bieber's camp agreed to, include no female visitors to the hotel, and not eating in the main areas so as not to cause a Beatlemaina-esque ruckus.
"It's a highly respectable place," the source said, "and Justin's arrival was dreaded by some."
One insider told MailOnline that the terms were more intended to corral the 19-year-old star's massive fanbase, as opposed to the artist himself.
"The issue with Justin is that fans congregate outside his hotels when they find out where he's staying," the source said. "It creates security issues, it's not his behavior that's the problem."
Bieber's camp had to agree, as the hotel itself was one of the few in the area that could accommodate his security needs, sources told the Daily Star.