Exclusive
Jay Z Refusing Deposition In 'Big Pimpin' Sampling Lawsuit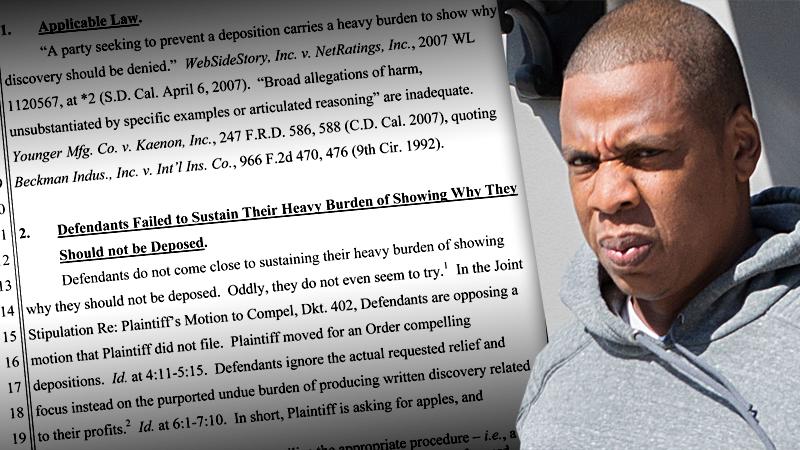 Embroiled in a heated copyright lawsuit over his hit "Big Pimpin'," Jay Z is now refusing to sit down and answer questions about the allegations, so RadarOnline.com has exclusively learned the man suing him is asking the judge to order that the rapper be deposed.
Originally filed in 2011, Osama Ahmed Fahmy — heir to a 1960s composer named Baligh Hamdy who created the musical composition "Khosara, Khosara" — filed a lawsuit claiming he licensed his fathers song, and claims Jay Z violated that by sampling it with his 2000 collaboration with UGK, "Big Pimpin'."
Article continues below advertisement
"Defendants do not come close to sustaining their heavy burden of showing why they should not be deposed," the paperwork reads.
"Defendants' position on the issue of discovery of profits is also specious. In a copyright case, such as this, a defendant is required, as a matter of course, to disclose information regarding its revenue related to the infringing work."
Neither of the rappers have responded to the request for a deposition and provided no dates when they were able to sit down for the questioning.
Fahmy argues that Jay Z continues to collect royalties on the song despite the allegation that he doesn't have a valid license.
The court has yet to make a decision.